Calendar now gives you the option to make your scheduling events private. This means that only people who have access to this scheduling event can schedule with you. Scheduling events marked as private will not show up on your scheduling page for just anyone to book.
Making a scheduling event private can be done in the "Additional Options" tab of your scheduling event. You can set this feature when you create your scheduling event or you can change it anytime by going in and editing the scheduling event.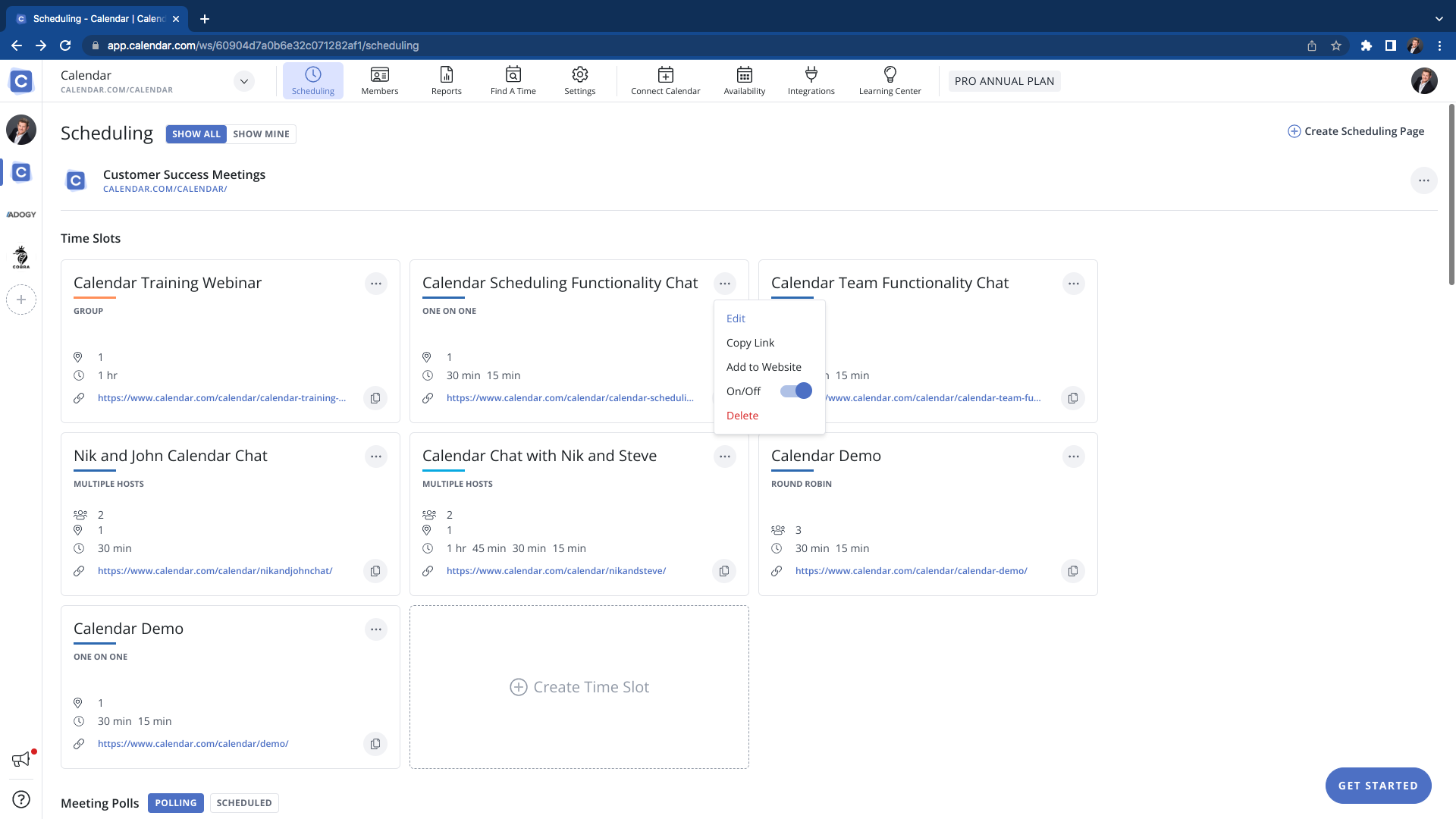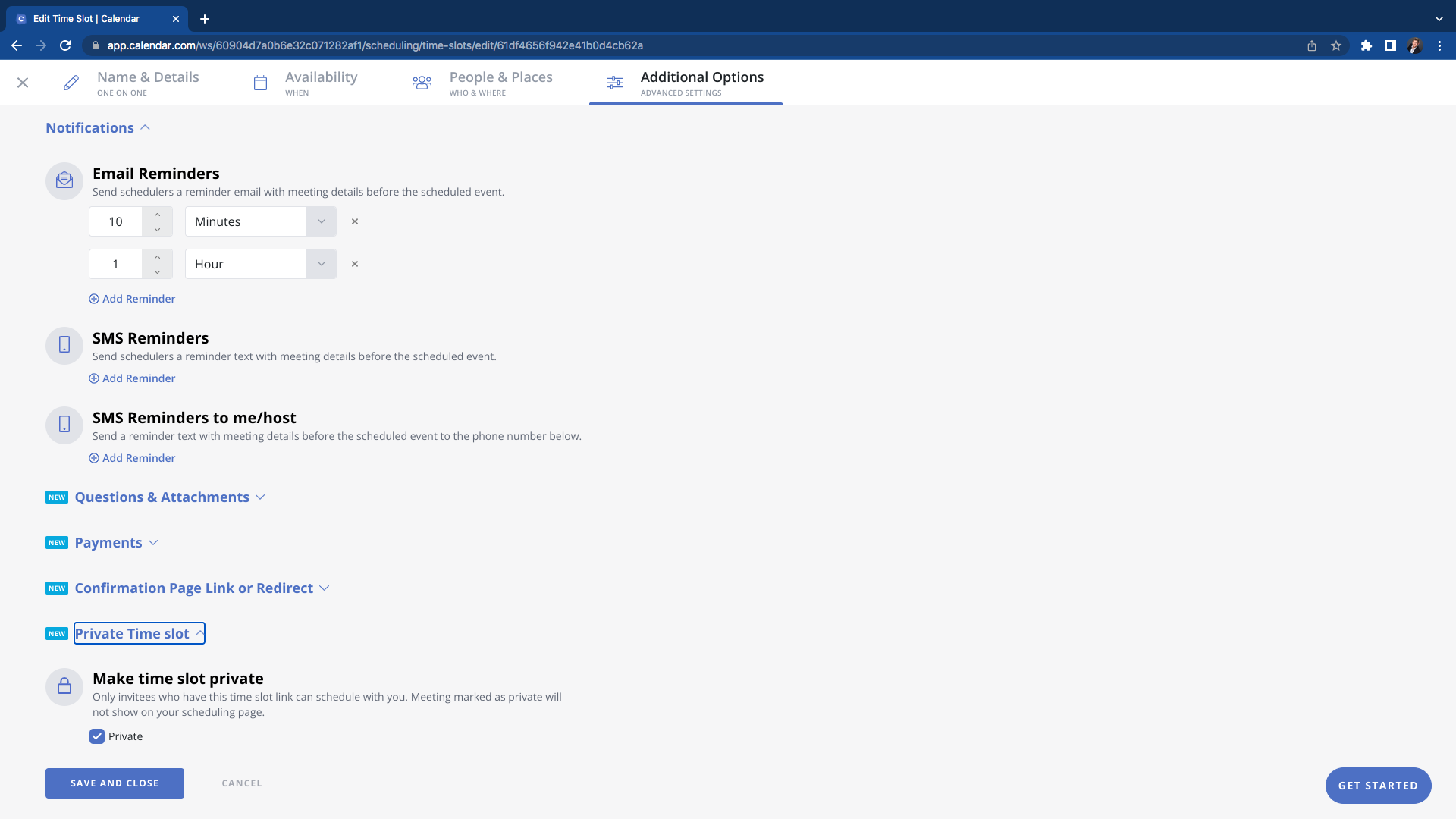 As you can see in the screenshot below after you set a meeting to private, in this case the time slot labeled "Calendar Scheduling Functionality Chat", the time slot no longer shows in the scheduling page for just anyone to book.