Calendar's reporting functionality (found under the reports tab) allows for admins to see all events scheduled with their team, this allows them to get a clear picture of what is going on without having to access their team members calendars directly.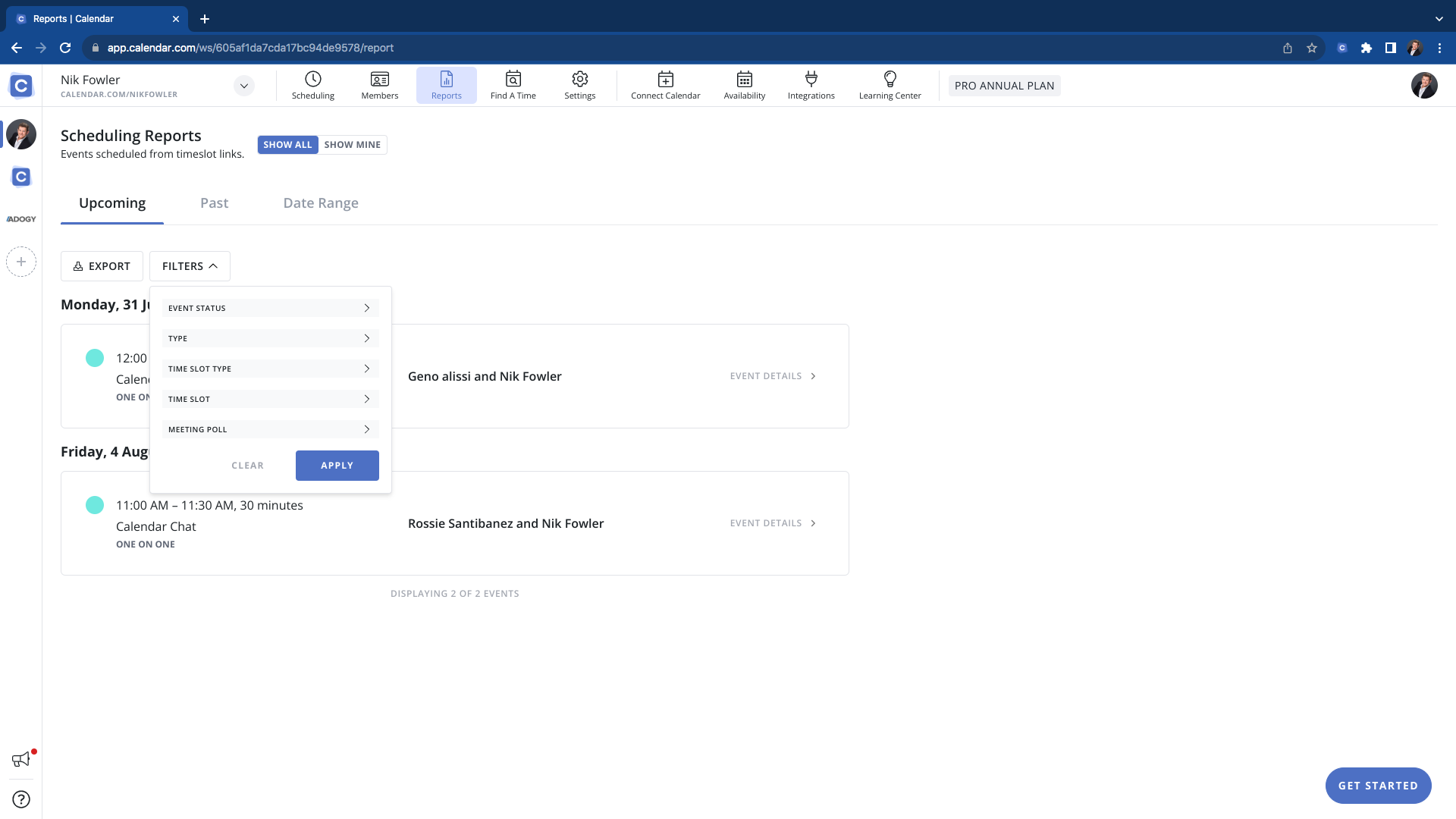 As you can see in the screenshot above, admins can filter the reports based on event status, the type of time slot events were scheduled on (one on one, multi host, group, round robin), which specific time slots were scheduled in, and meeting polls. You can also filter scheduled events based upon whether they are upcoming or past events and can even use a range of dates as well.
After filtering the events you can then click "export" and the report will be downloaded as a CSV file for you for further organization.