Every Calendar account holder gets their very own personalized URL. You can share this with others when you want to share your calendar.
On the website version of your Calendar account, you can find it on the upper right-hand side of the screen by your name and photo.
On the mobile app, you'll need to sign in to your account and then choose the menu on the left side of the screen.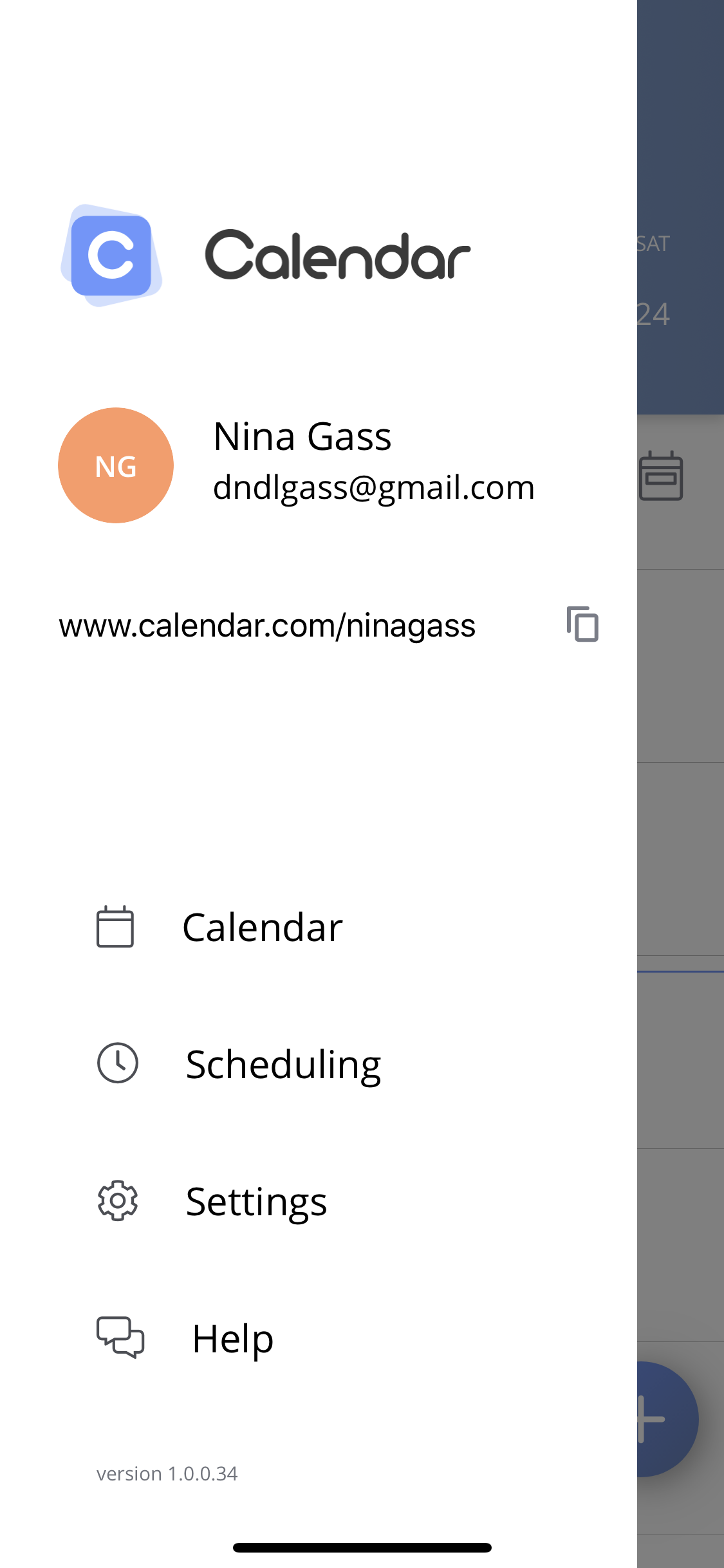 When that menu appears, you'll see your name and email address. Directly under those, you'll see your personal URL for your Calendar account.
If you click on the double square next to that personal URL, you'll get a message that tells you that you've just copied the personal URL to your clipboard. Now, you can paste it into an email or message to whoever you want to share that calendar with.