Perhaps you are new to Calendar and have been invited by your team members to join their team on Calendar.
There are a couple of ways to join an existing team. The first thing you need to do is make sure you are signed in to your Calendar account.
You may have received an email invite to join a team. If so, follow the instructions in the email, including adding in the team name and ID.
Another option is to click on the logo in the upper left-hand side of your screen.

Once you click on the logo, a pop-up screen will appear where you can choose to add a workspace. Click on that.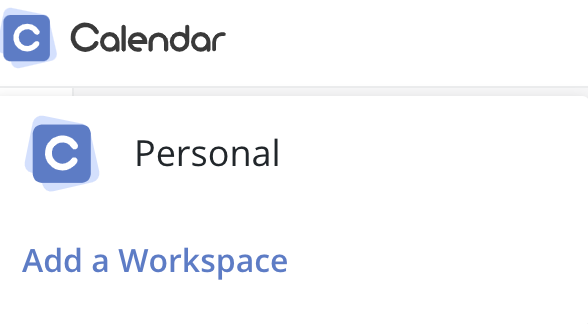 You'll then be directed to a new screen that gives you the option on the top right-hand side of the screen to join a team. Click on that.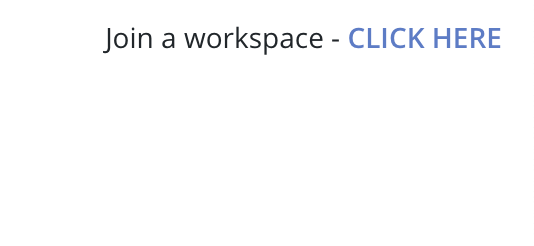 Once you click on that, a new screen will appear with instructions to fill in what you know about the existing team, including the name and ID.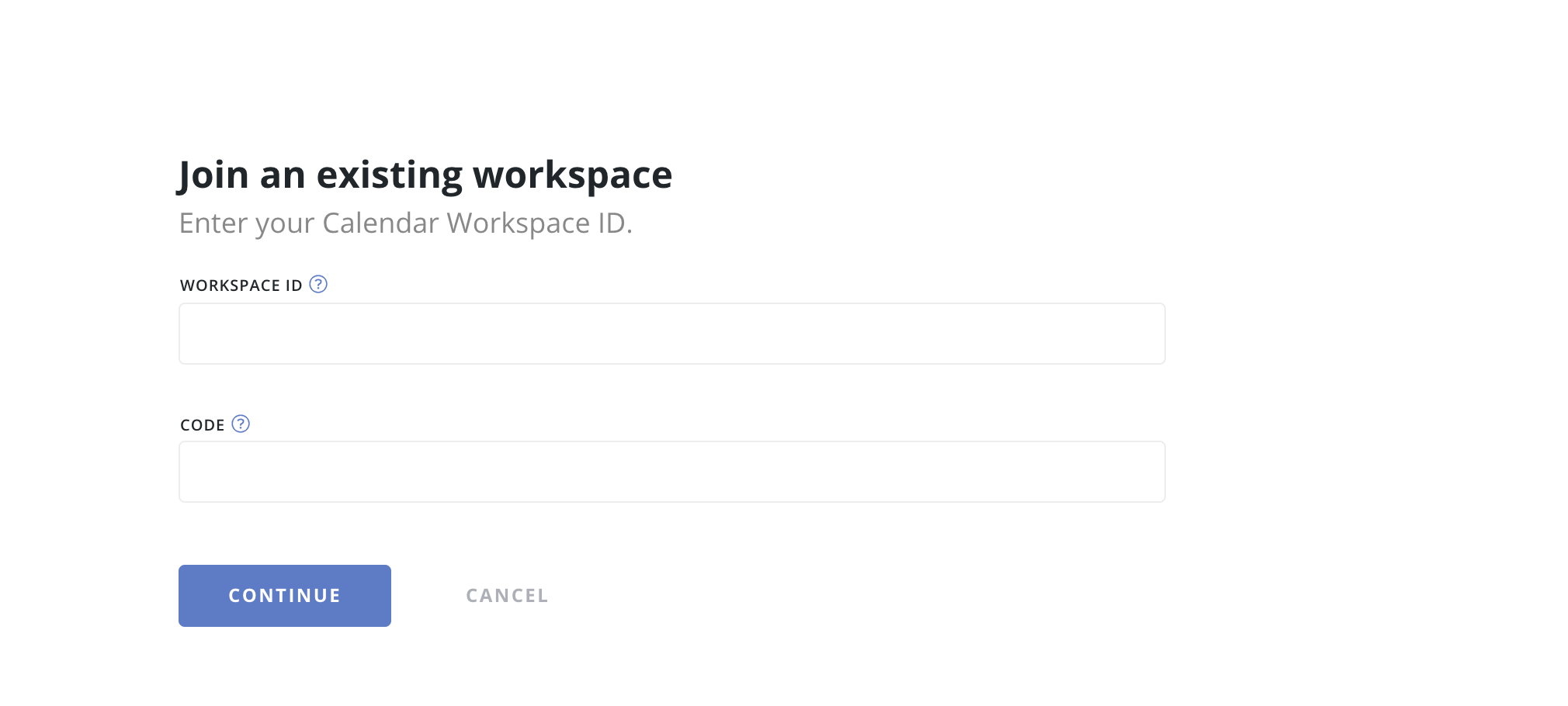 After adding that information, select "Continue," and you will then see a dashboard that shows you that team, the members, and any activities or events that are planned for that team.