When you want to meet with your team, you can create an event within your workspace. This article walks you through the steps to create an event.
Open your Calendar account and Teams/Workspace dashboard.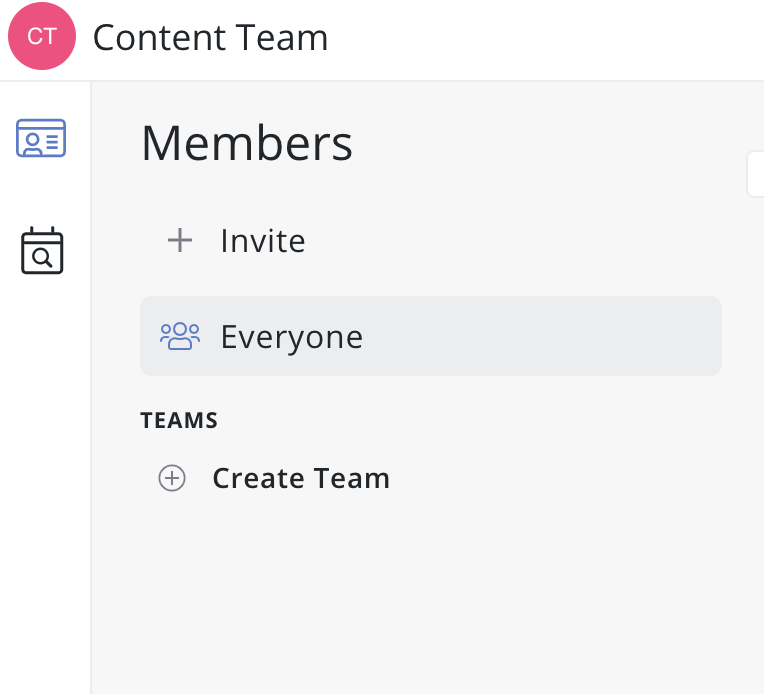 Choose the calendar icon on the left side of the screen with the magnifying glass to get to the event creation menu.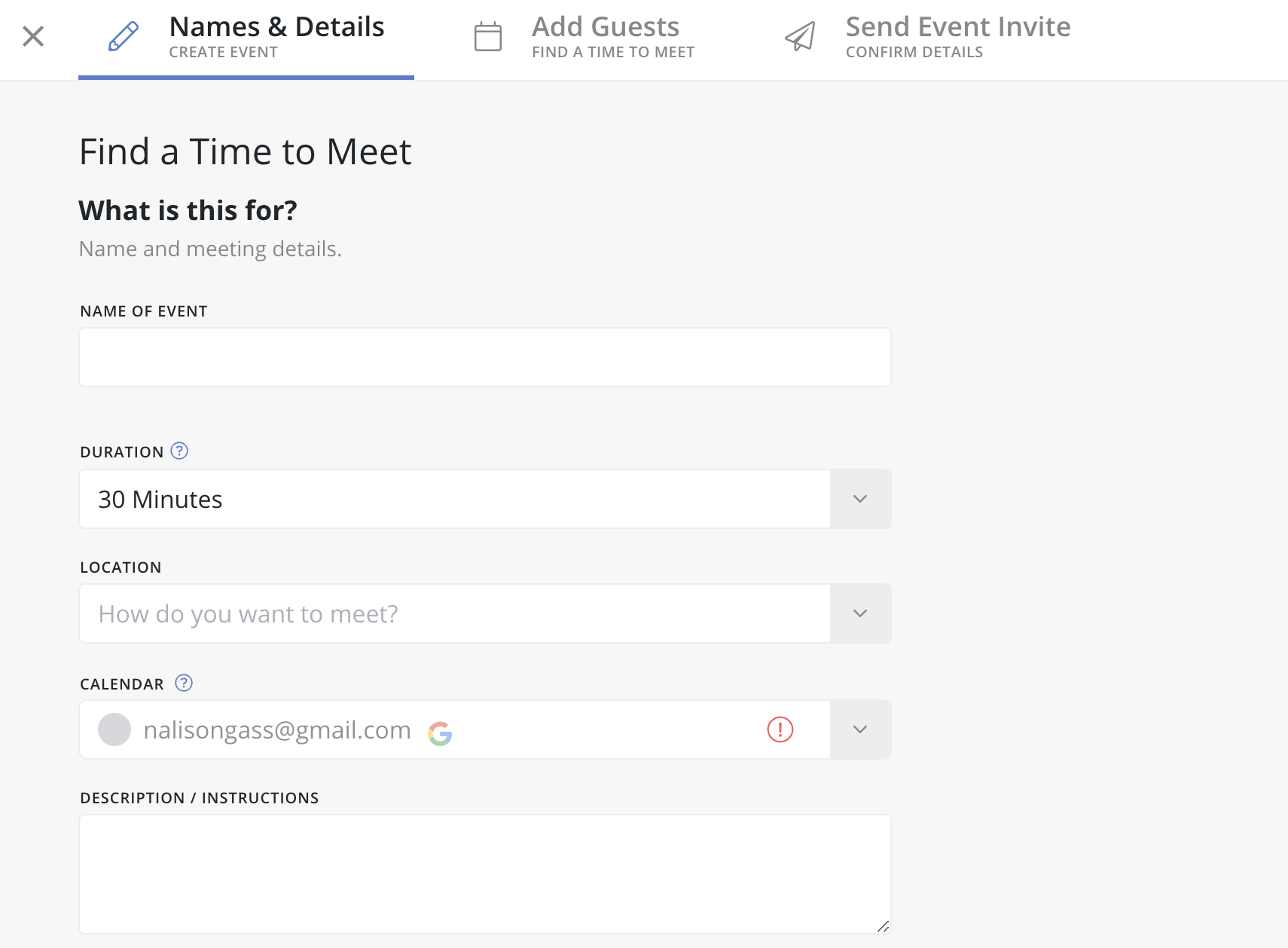 Here is where you can start filling in the information about the event.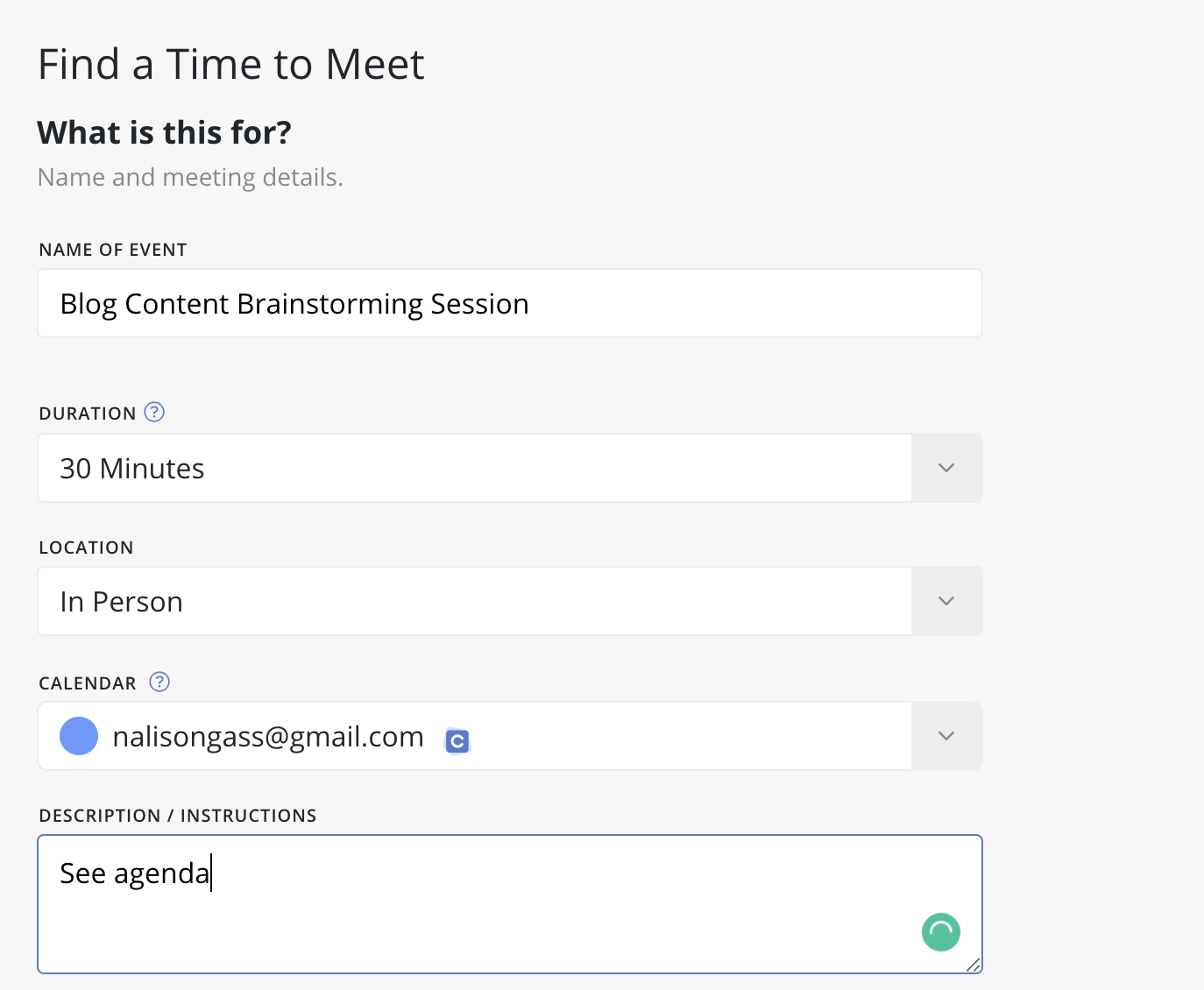 You can choose to have an in-person meeting, remote, or both. Here are the pop-up menus for adding information about the location type.
Here's the one for Remote meetings: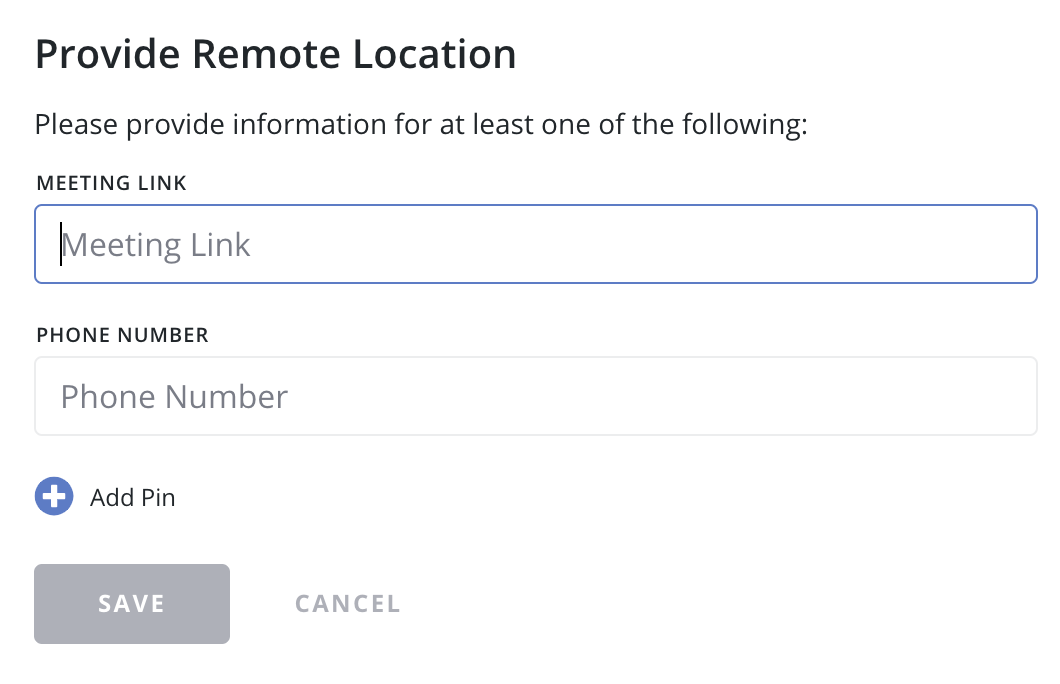 Here's the one for in-person meetings: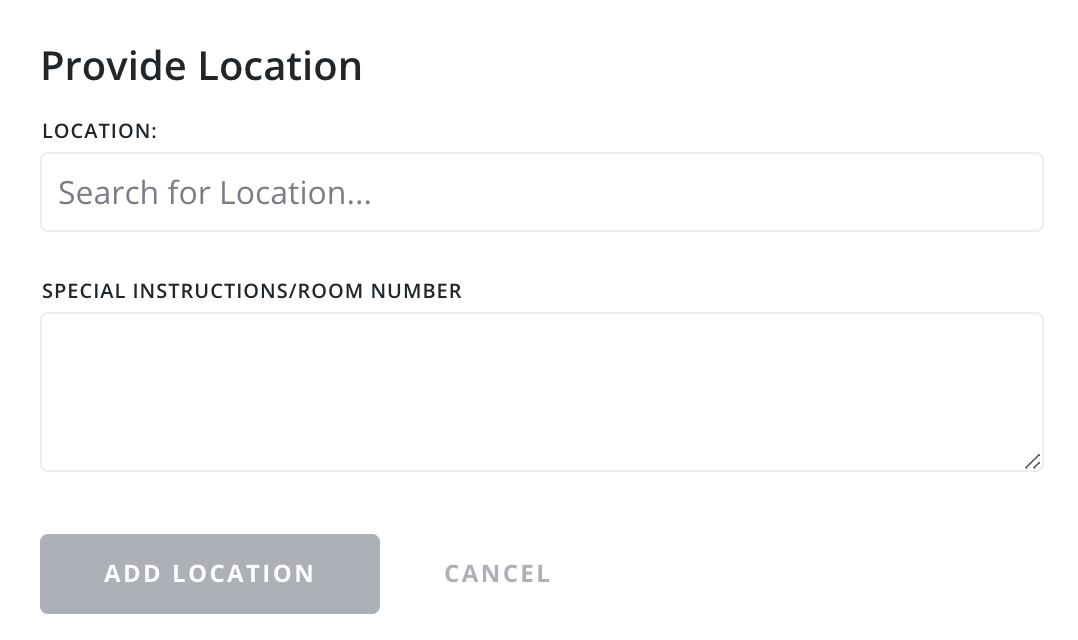 Once you are done with that, you can then click on the blue box that says, "Save & Add Guests."

Once you click the "Save & Add Guests" button, you'll go to the next screen where you can invite people from your workspace to the meeting.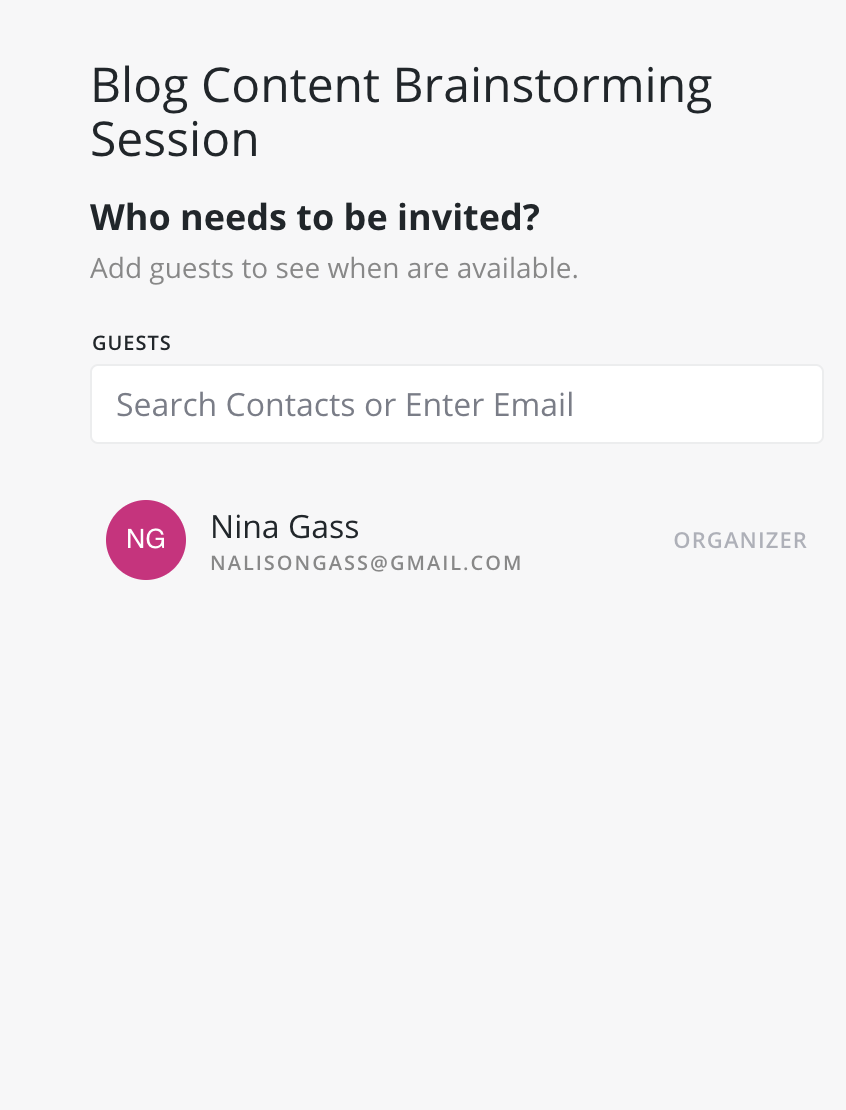 Use your Contacts list within Calendar to add people from your Team/Workspace or type in their email address.
From there, you will then select the time for the meeting.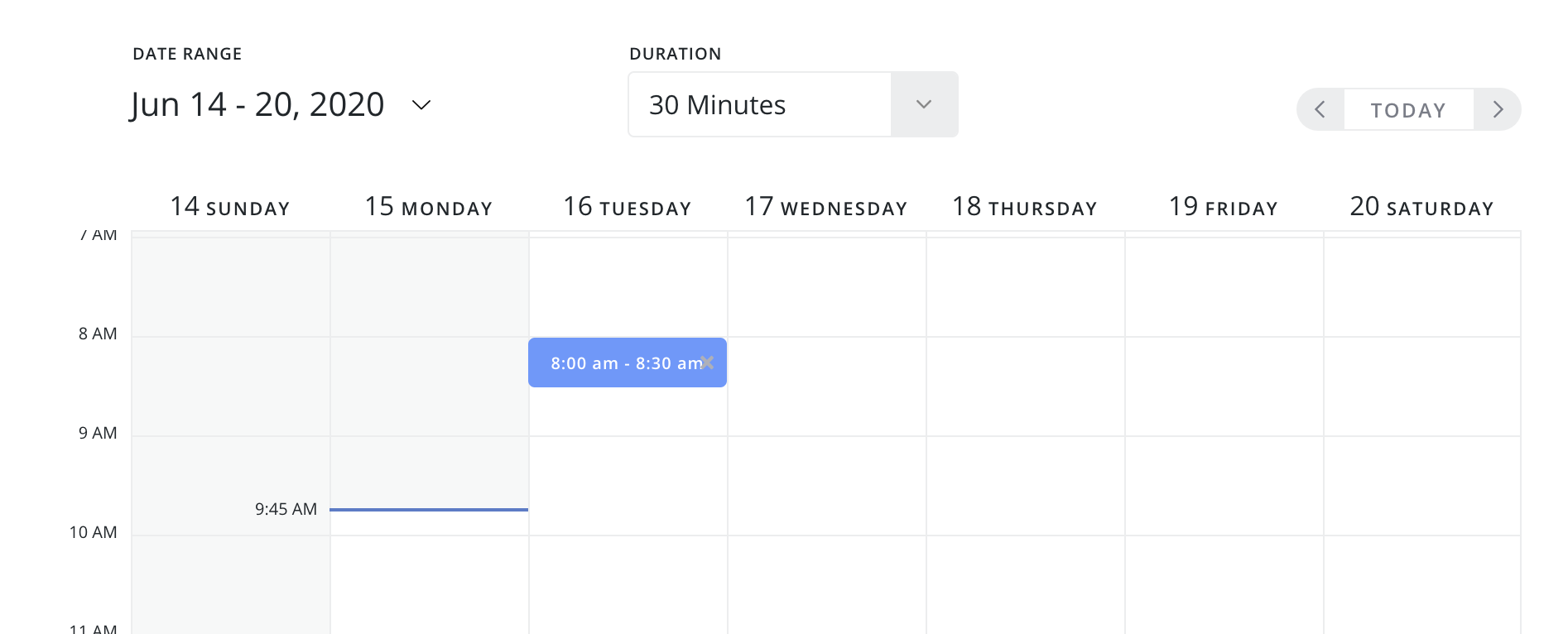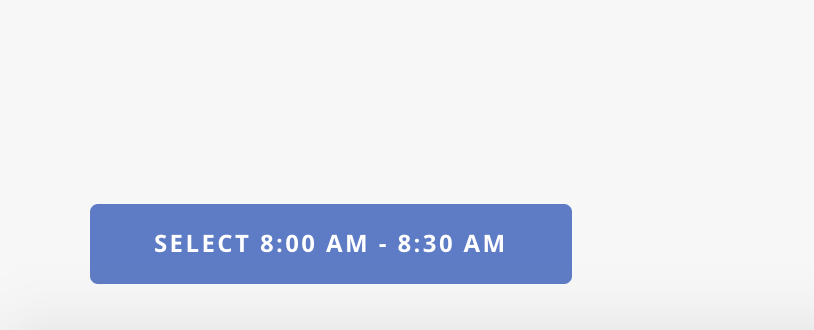 Verify the time by clicking on the box that says, "Select X time."
The last step is to send your event invite to those you have selected to participate in the meeting/event. Once you are ready to send, select the "Create Event" button.