The Pro Teams account is ideal for small teams. It starts at $6 per person, per month when paid on a yearly basis or $8 per person, per month f paid on a monthly basis.
The Pro Team Benefits
The Pro Teams plan allows for two to 200 members, u
nlimited customizable scheduling time slots per person or team, and a
customizable link to share for guests pick a time and date to meet based on your availability. Team analytics will be added in the near future.
Setting Up Your Pro Teams Account
You can upgrade your existing account by going into settings and selecting an upgrade option. You can find your current plan information under the settings menu. Just select the Plan & Payment Info tab under Billing.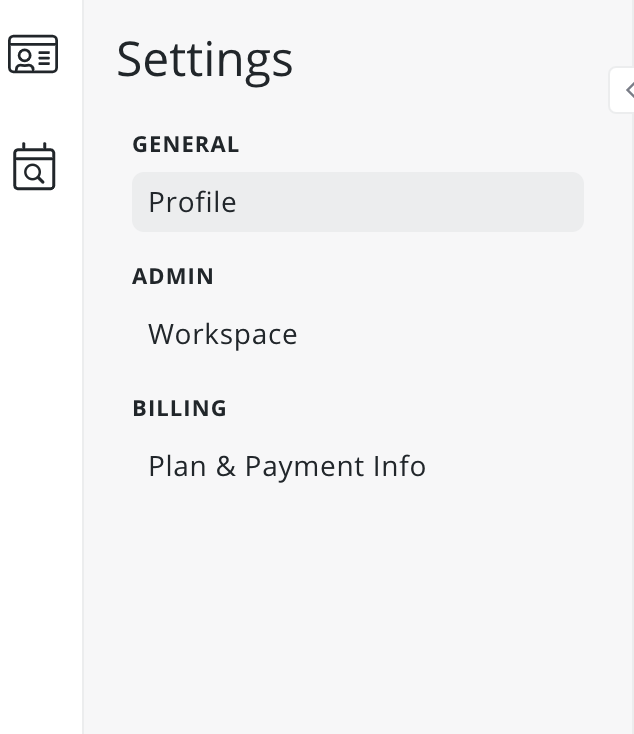 Or, if you are new to Calendar, you can go to the home page and sign-up for a Pro Teams account there under Pricing or Sign-Up.
Creating a Team
Once you set-up your Pro Teams account, you can create a team.
Go to the menu option on the left side of your screen that shows the outline of a person in a box. Click on that icon.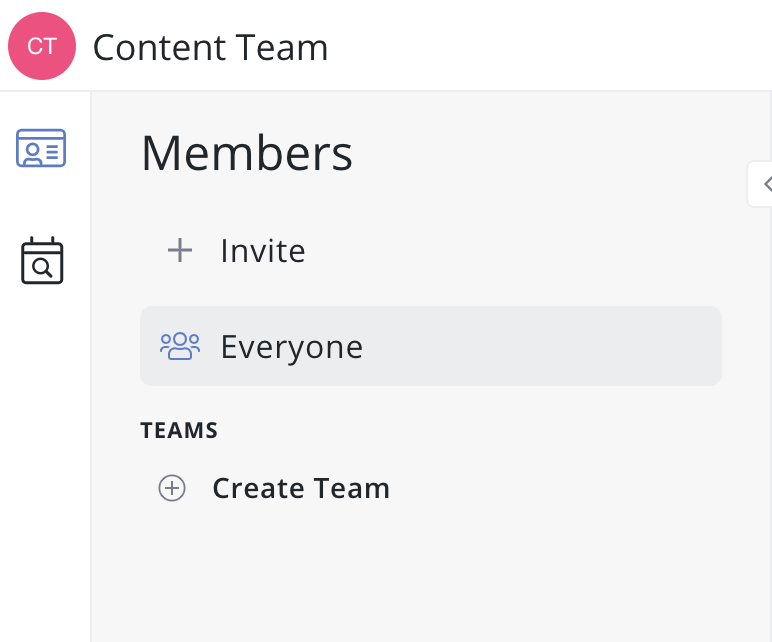 This will give you the Members menu. Here you can see who is on your team. Under the Teams tab, create a team and follow the instructions for naming the team.
You can create many different teams. For example, the above picture shows that a Content Team was created. You may also want to have a Marketing Team, Sales Team, or any other team that you currently have designated in your company.
You can add members during this process. Or, you can add them or others later on by choosing the "Invite" tab under the Members menu as shown above.

Creating Team Events and Meetings
To create a team event or meeting, return to the menu on the left side of the screen and choose the calendar icon that has a magnifying glass in the middle of it located just below the Members menu.
When you click on the icon, the prompt shown below appears: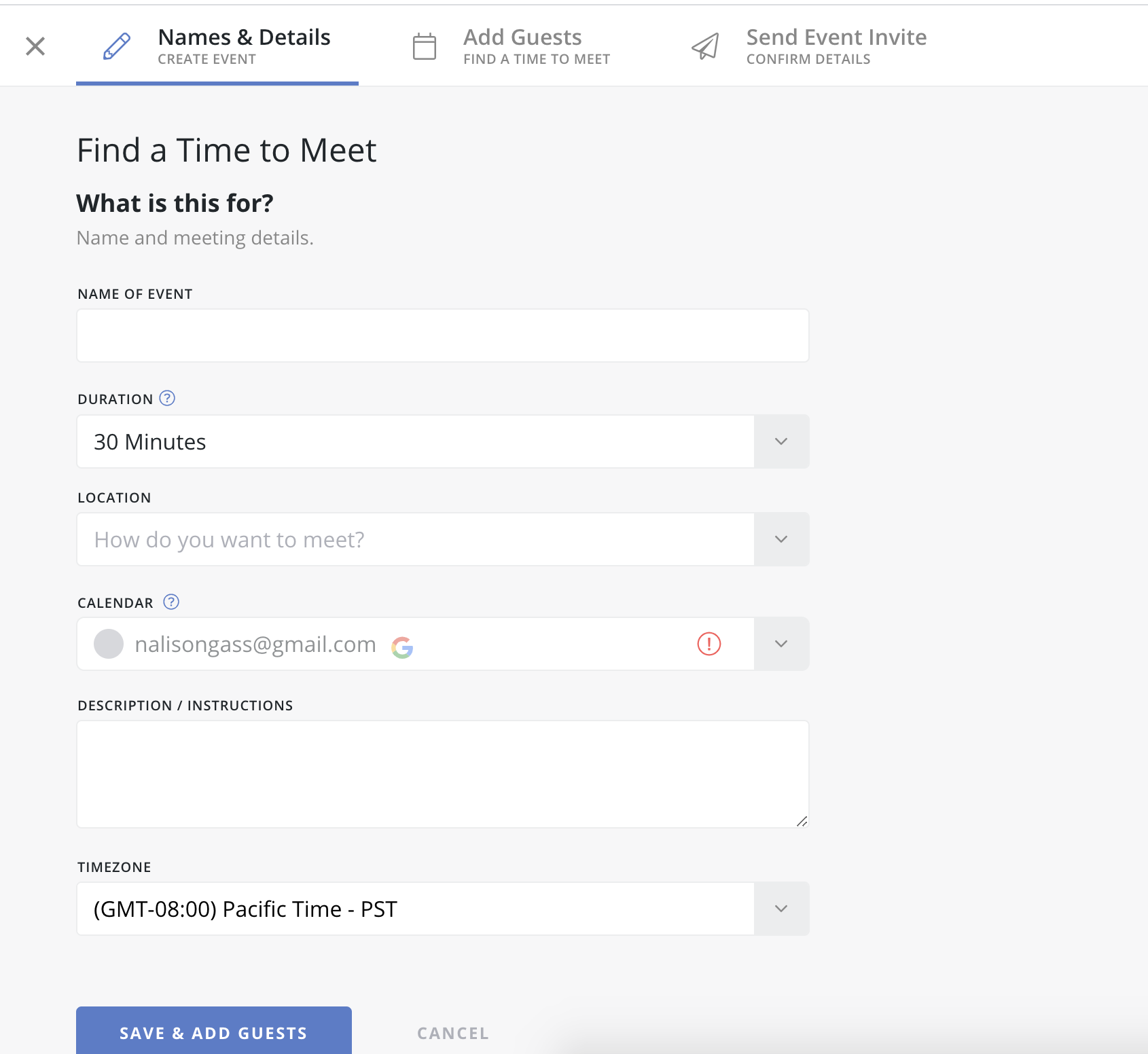 The first step is to fill in the names and details of everyone you want to invite. You'll need to add these invites one by one. It helps to add or connect your Contacts to speed the process.
From there, you find a time to meet that suits all guess and you send the invite. It will now appear on each team member's calendar.
Other Ways to Connect
Share the other features that make Calendar such a great solution for time management, including the app for iOS and Android. Your team members can also connect and share their other calendars, including Outlook/Office 365, Apple, and Google. Make sure each team member takes advantage of all this functionality to streamline and automate some of the tasks that go into being part of a team.