In the Teams Pro version of Calendar, you can use the Round Robin feature for time slots and scheduling. This is a way to rotate from one account to another on a team to get them connected and scheduled for an upcoming meeting or event, such as a sales call, product demo, or team meeting.
Here's how it works.
First, create a team for that event or meeting if you don't have one. Name it and provide a welcome message. Doing so will also create a team scheduling link where team members can come to and share their availability.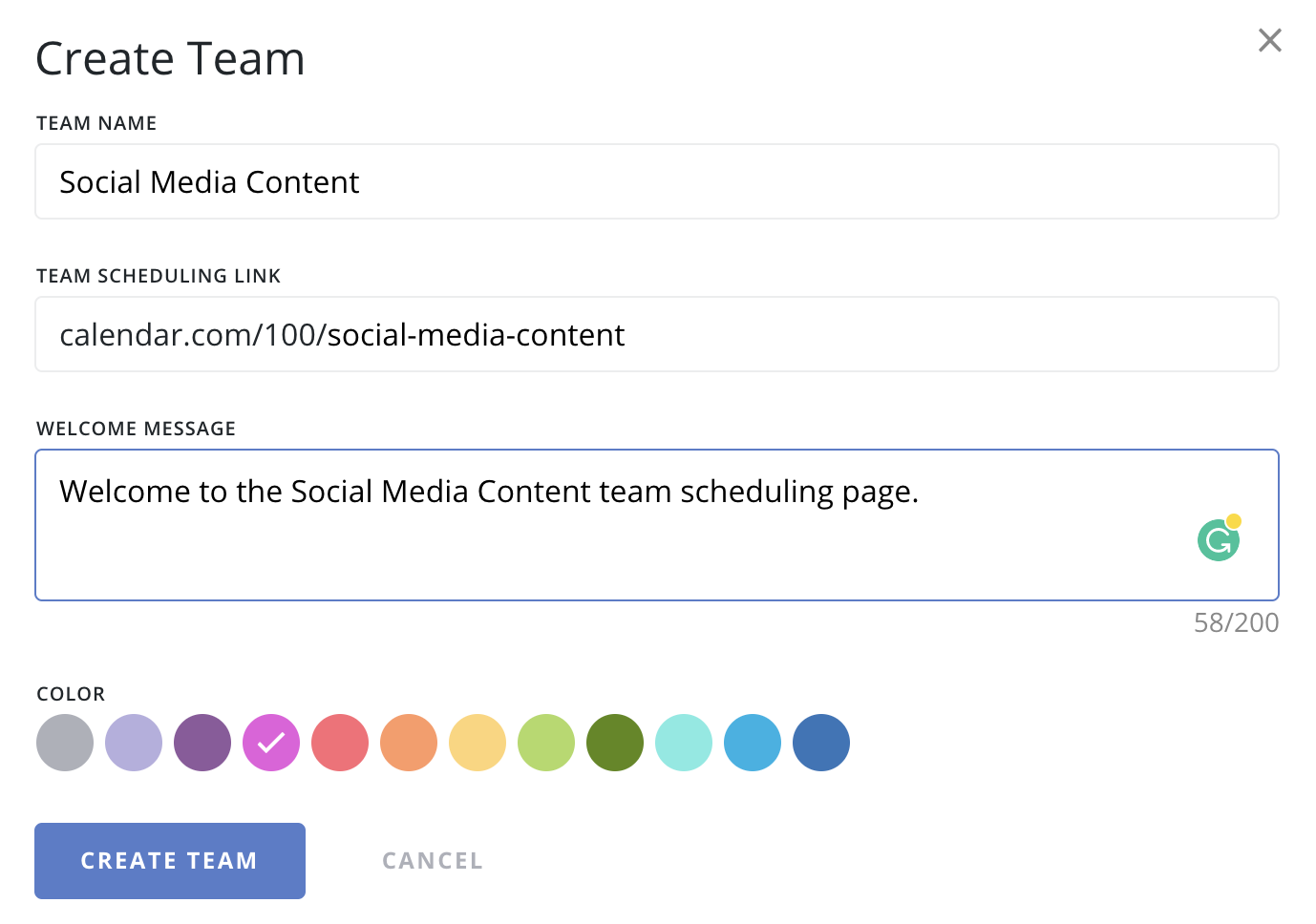 From there, you'll need to create a time slot and add people to it. Be sure to be in the team where you want to create that meeting or event as you may be a member of many different teams within your company.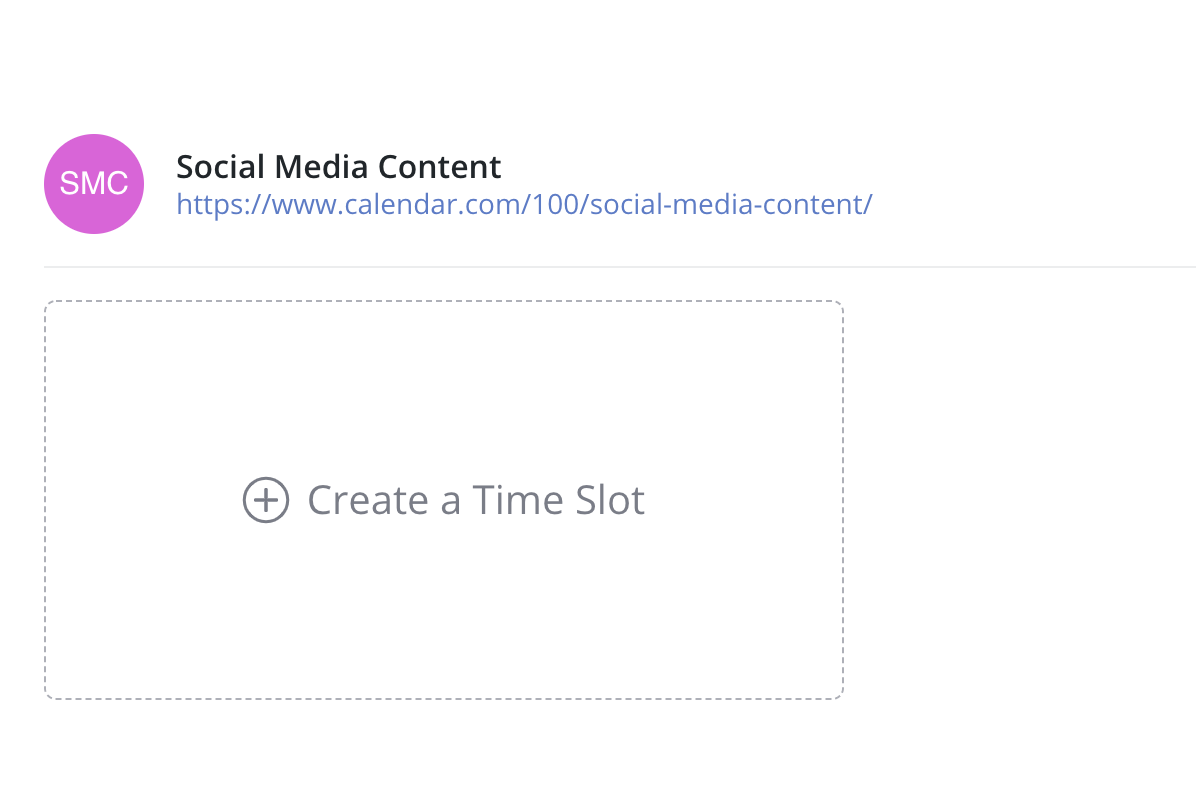 Once you click on "create a time slot," a new pop-up window will prompt you to fill in more details about the event.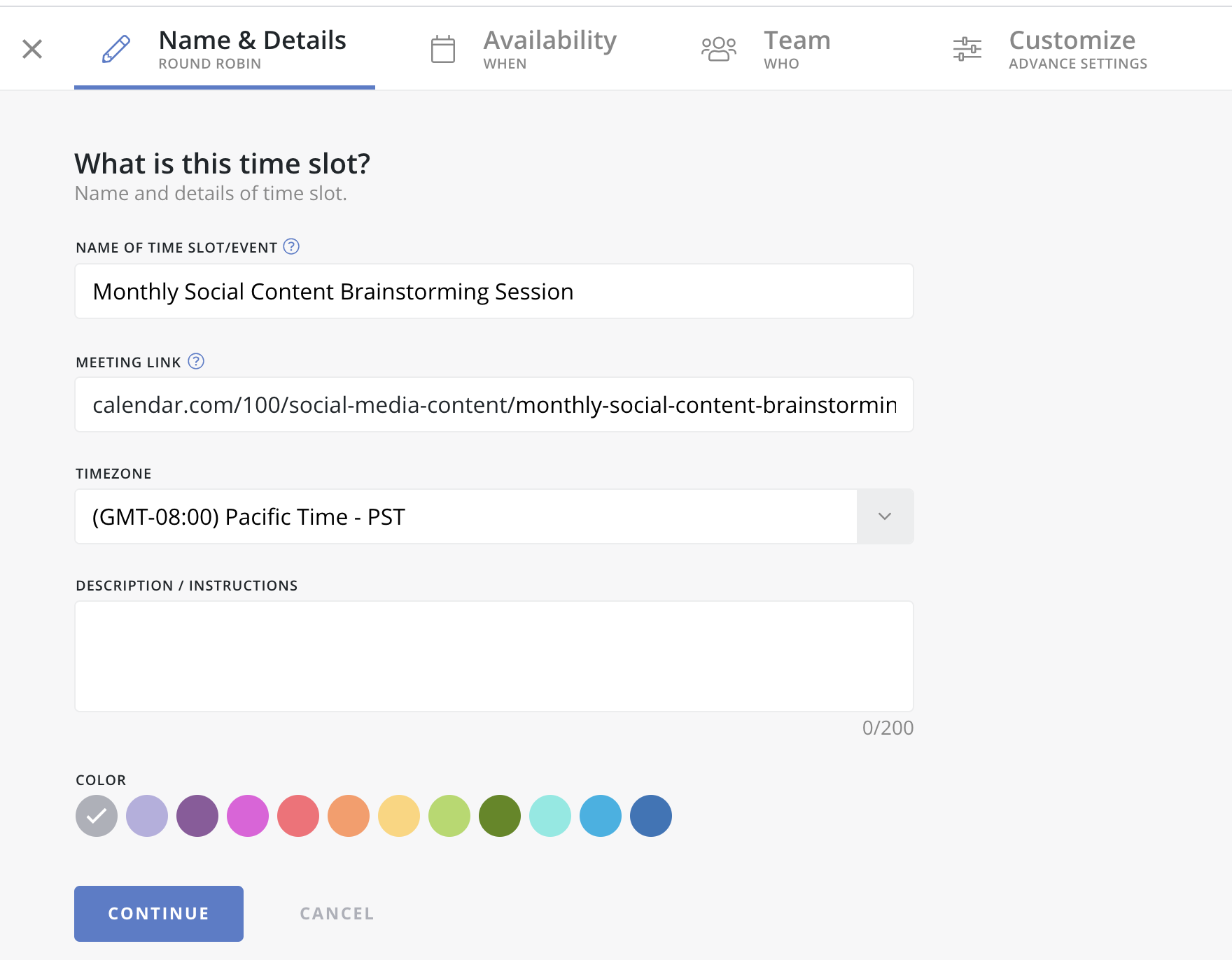 Name the event and select the time zone. You can also add a description about the event. Here, you will also be assigned a unique meeting link.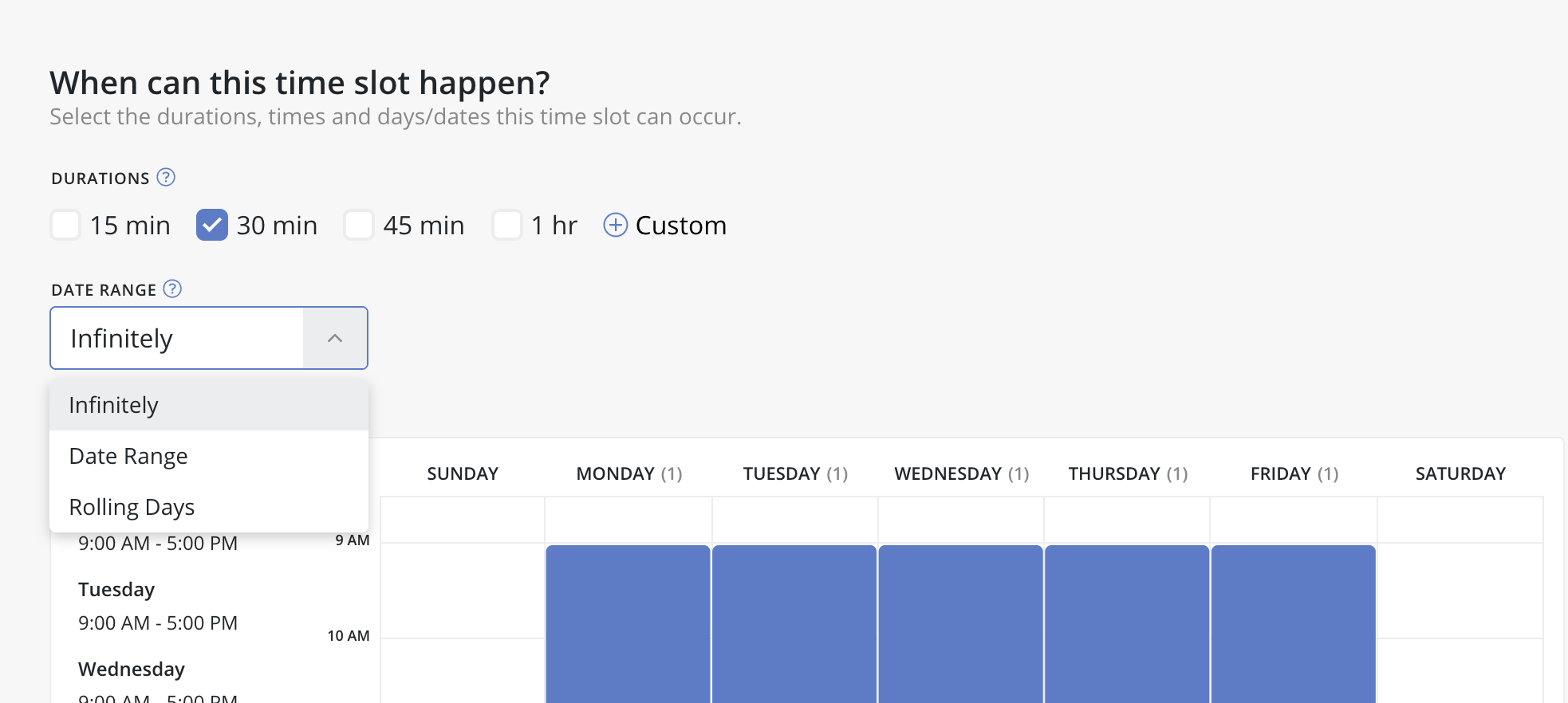 When you hit next, you will then choose the meeting duration and date range to use for the Round Robin time selection. You have three options for the date range as shown in the photo above.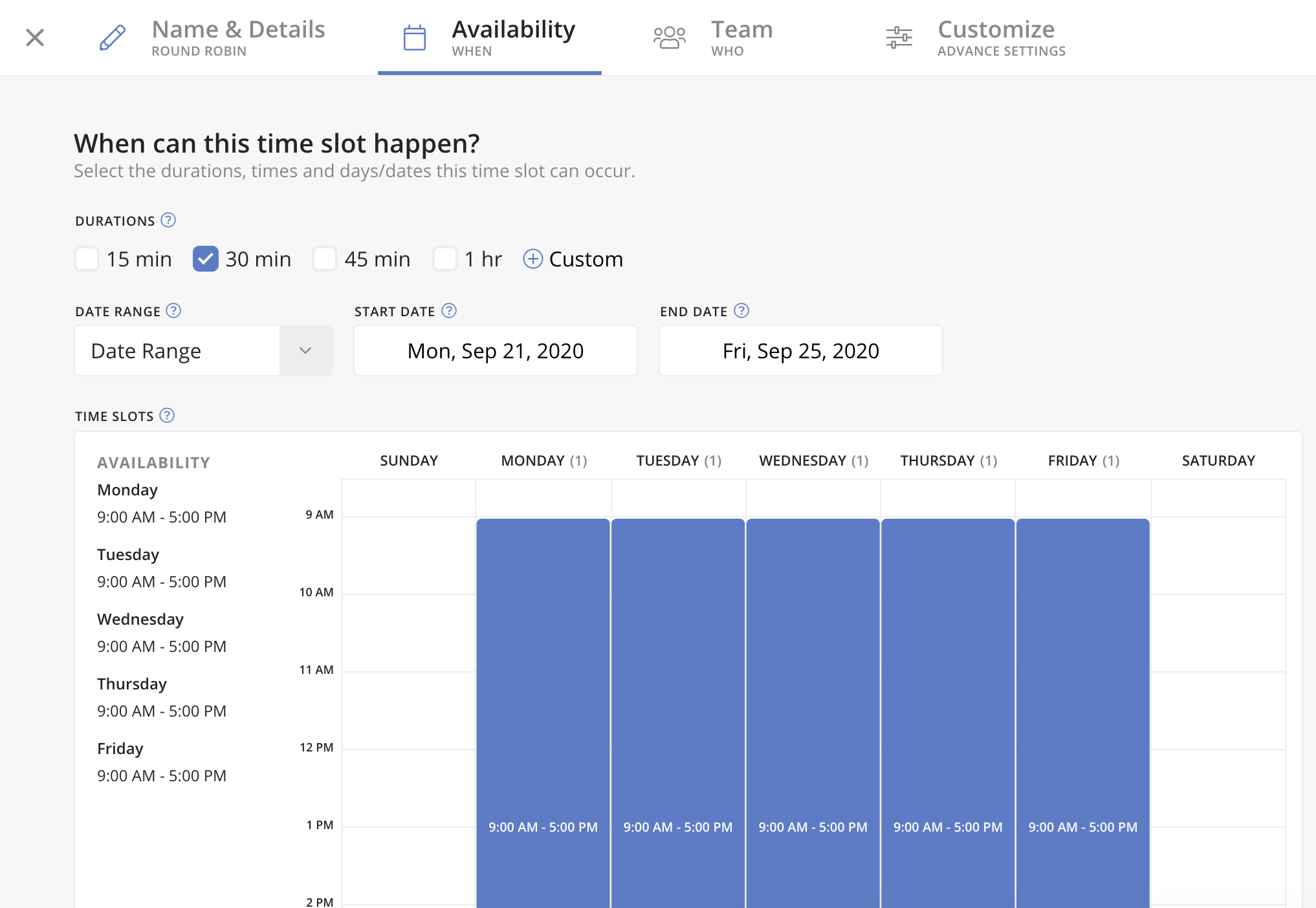 As you can see above, we've selected a duration and date range for the Round Robin selection. Hit next to go to the next set of options.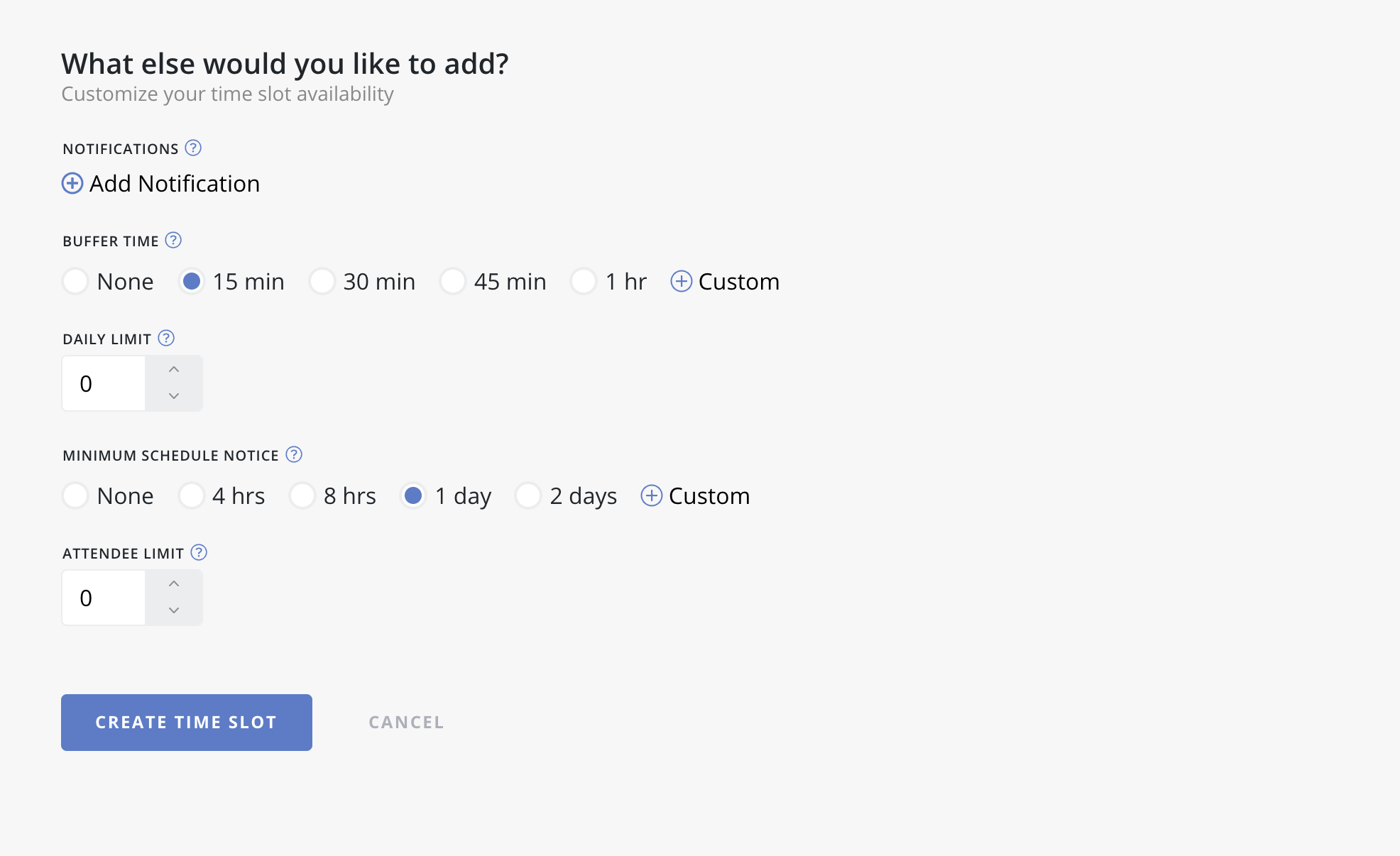 Now, you can add other features to the meeting planning, including the type of notification, buffer time, reminders, and attendee limit. You may not want a large number of people at a meeting so this is a good way to control the planning.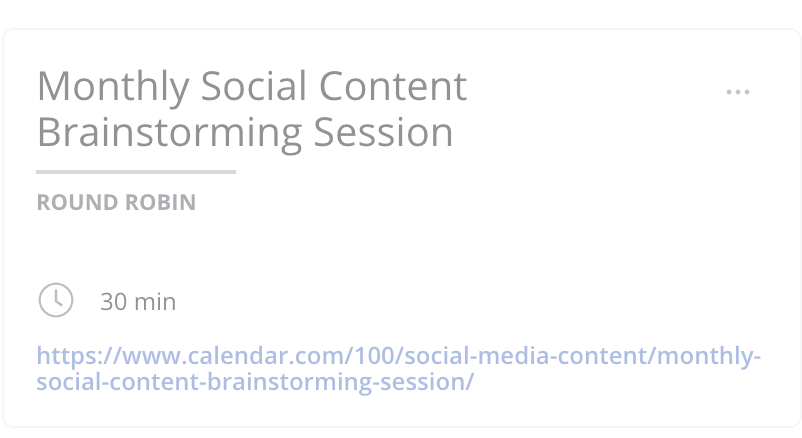 From there, you have many choices for sharing the Round Robin meeting or event you've planned. You can then give others the link shown above or you can put it live on website where it will sync availbility of everyone on team and show times when peole can chat with your team.
From there, it can then rotate around to others' Calendar accounts to schedule sales calls, demos, brainstorming sessions, or whatever else you have planned.