Calendar's Zapier integration allows you to connect your Calendar account to all of your other favorite tools with ease! In this article we will be going over how to use Calendar's Zapier integration so you can start connecting you apps and become more productive than ever before.
The first thing you are going to do is login to your calendar account and access the user settings. As you can see in the screenshot below they are located in the bottom left hand corner of the screen.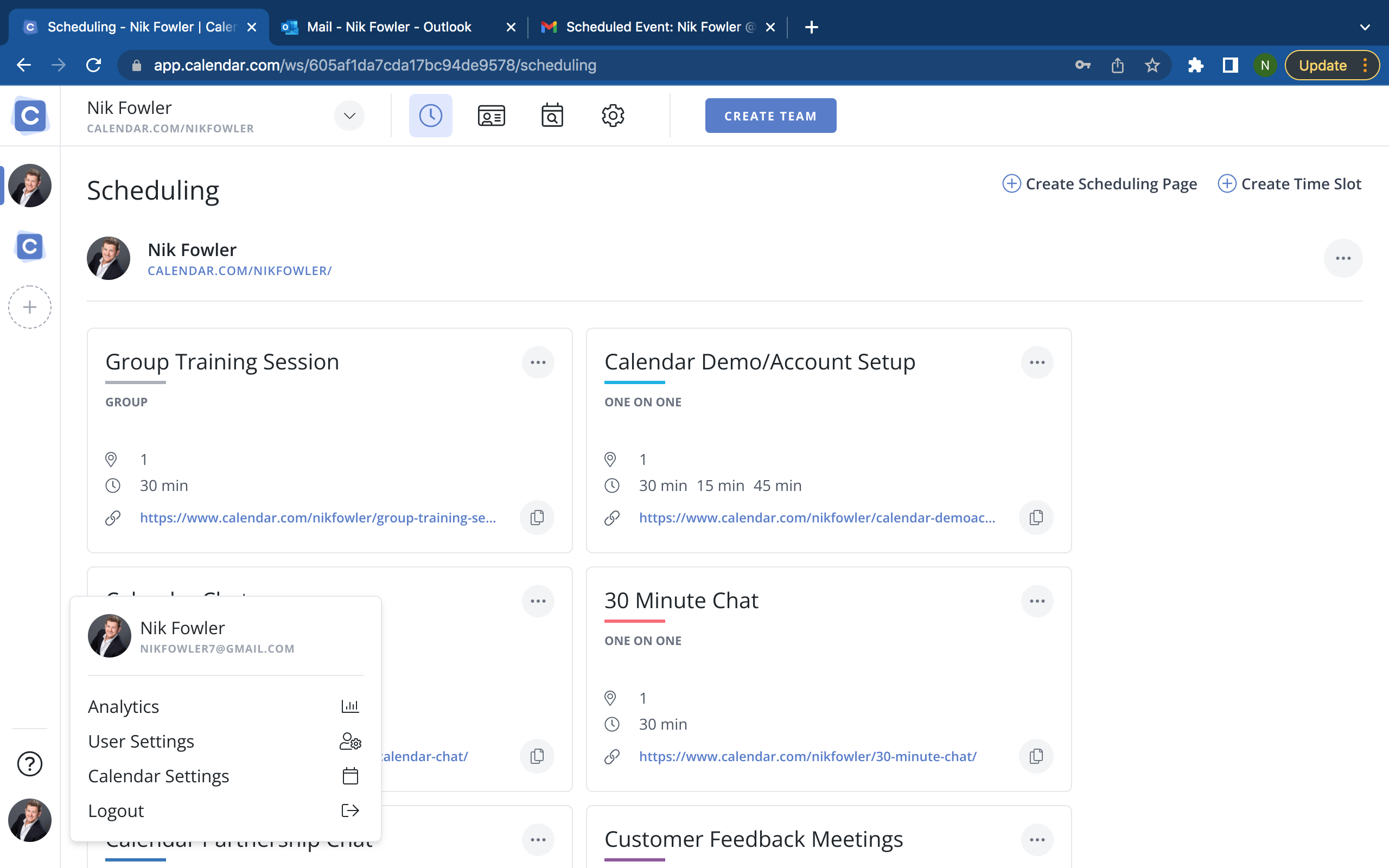 Next you will go to the integrations tab and select Zapier.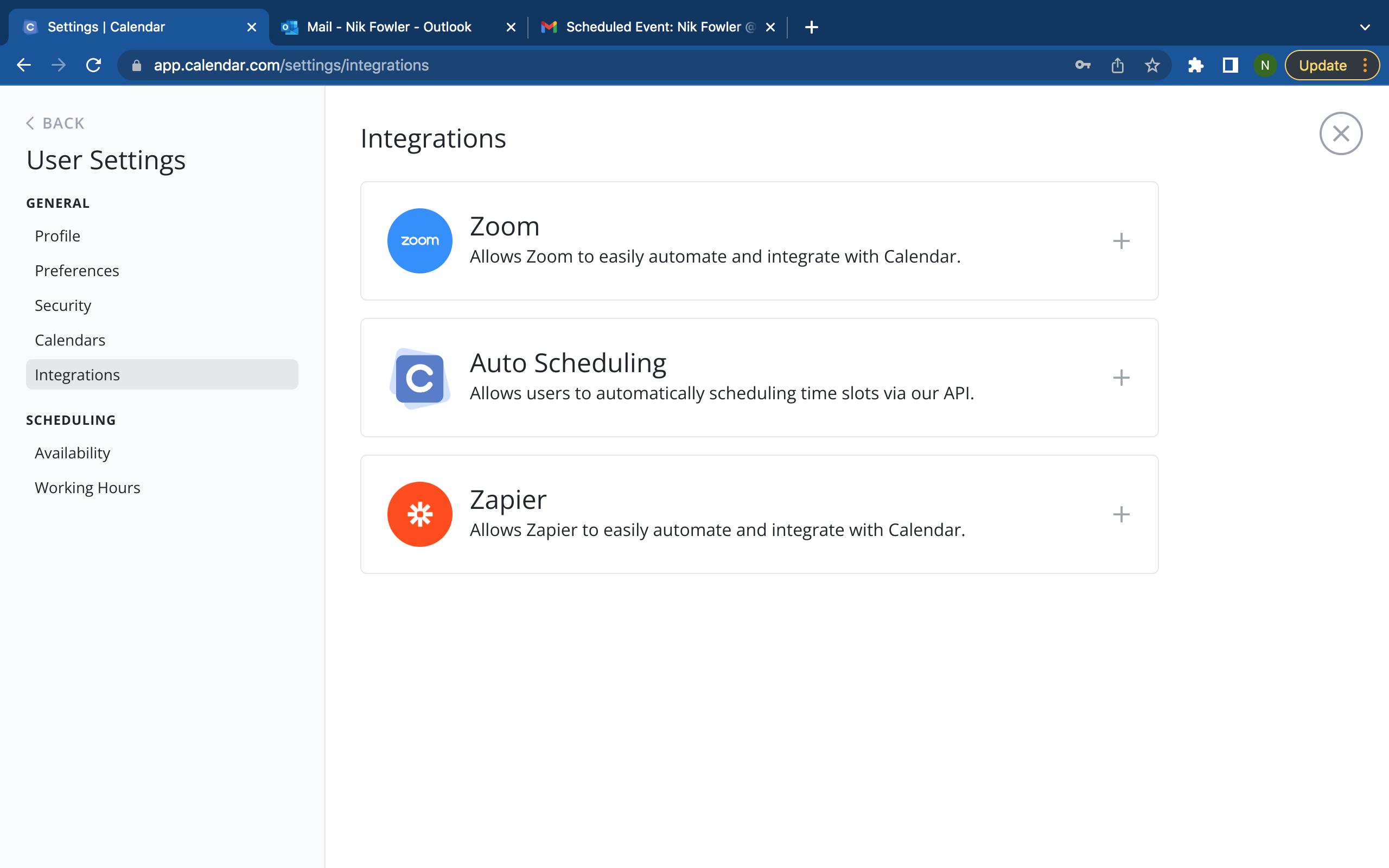 After selecting Zapier you will see instructions on how to start setting up the integration as well as get you your unique zapier API key that you will need to authenticate your calendar account and connect your API's. The instructions you see in the screenshot below are all of the steps needed to complete your zap but we will go into further detail on how to achieve each step.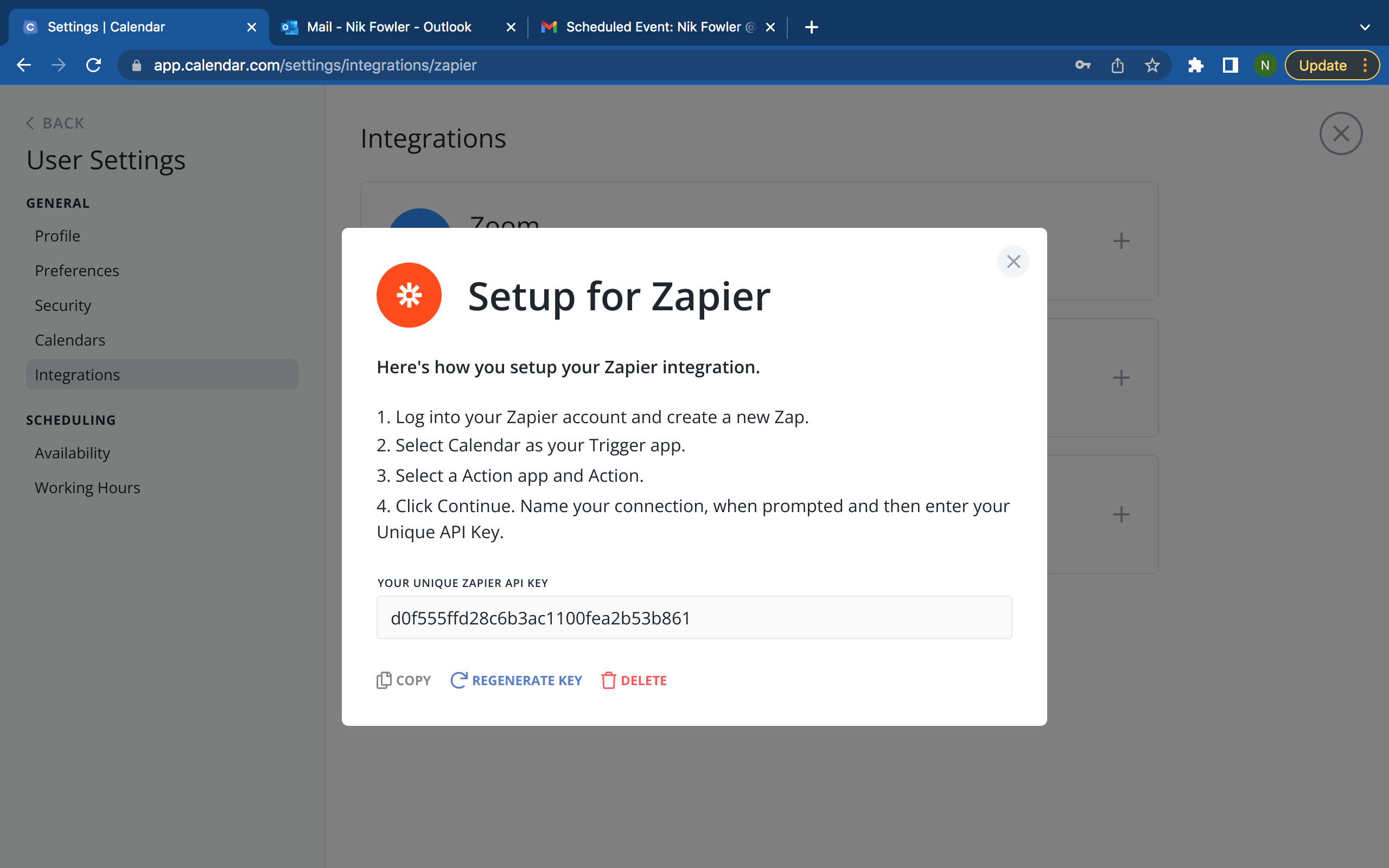 Now that you have your instructions you will go into your zapier account and start the process. Once you log in your screen will look the one in the screenshot below and you will go to create zap.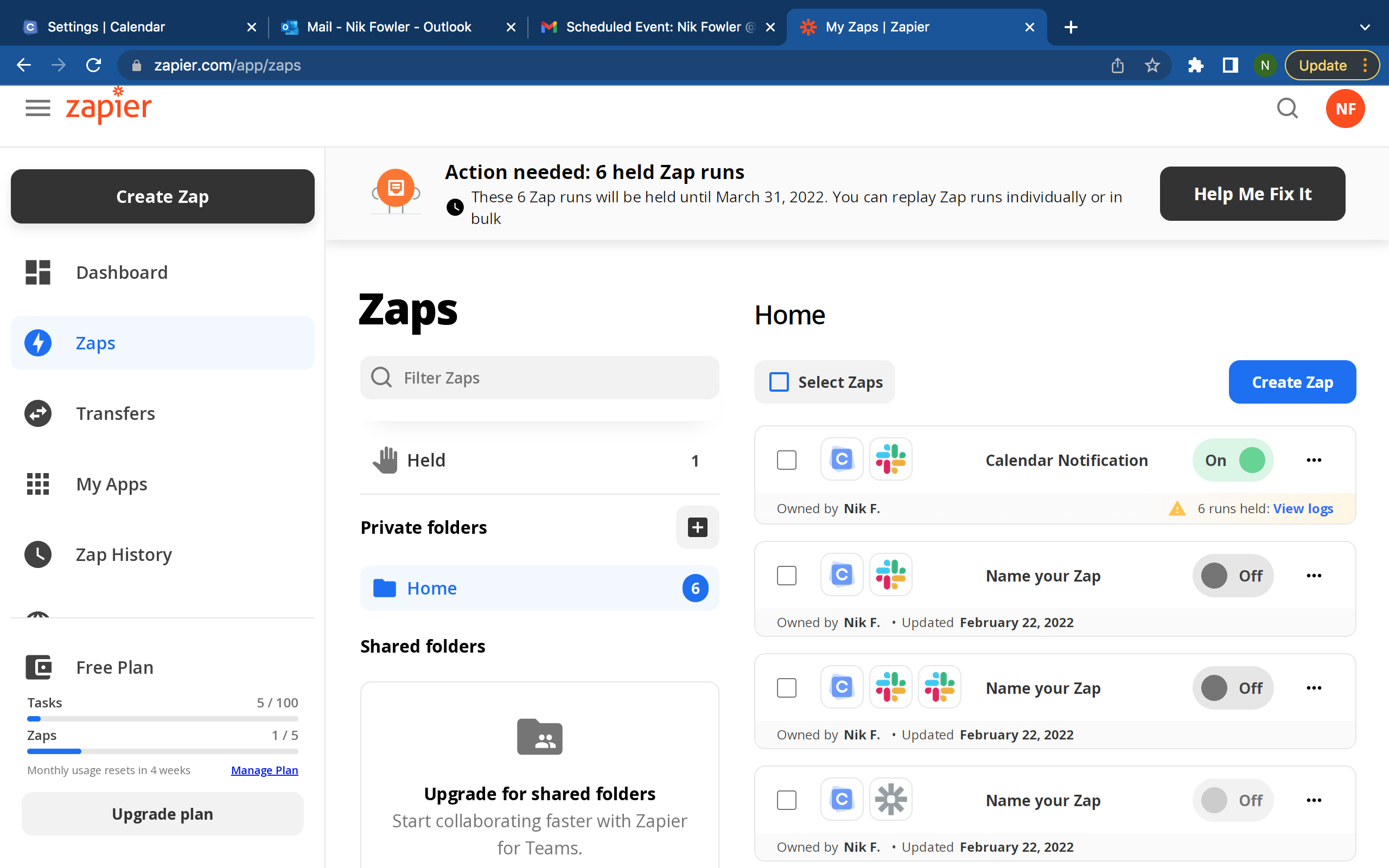 You will then be taken to this screen where you can name the zap as well as select the app and trigger. You will search calendar in the app search bar and select it.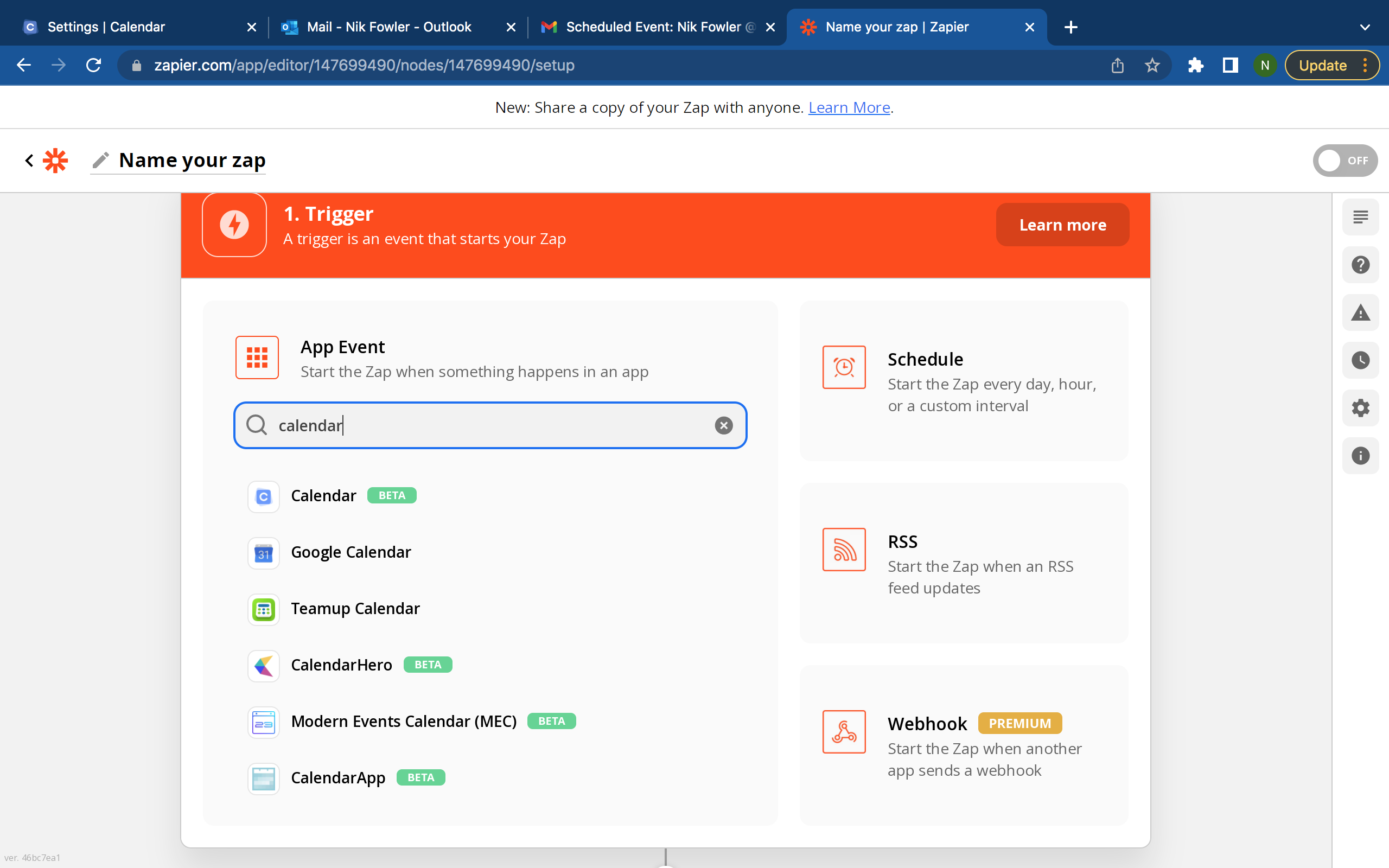 Then you will select the trigger event for example you might want this zap to be triggered when a New Meeting is Scheduled in Calendar like in the screenshot below.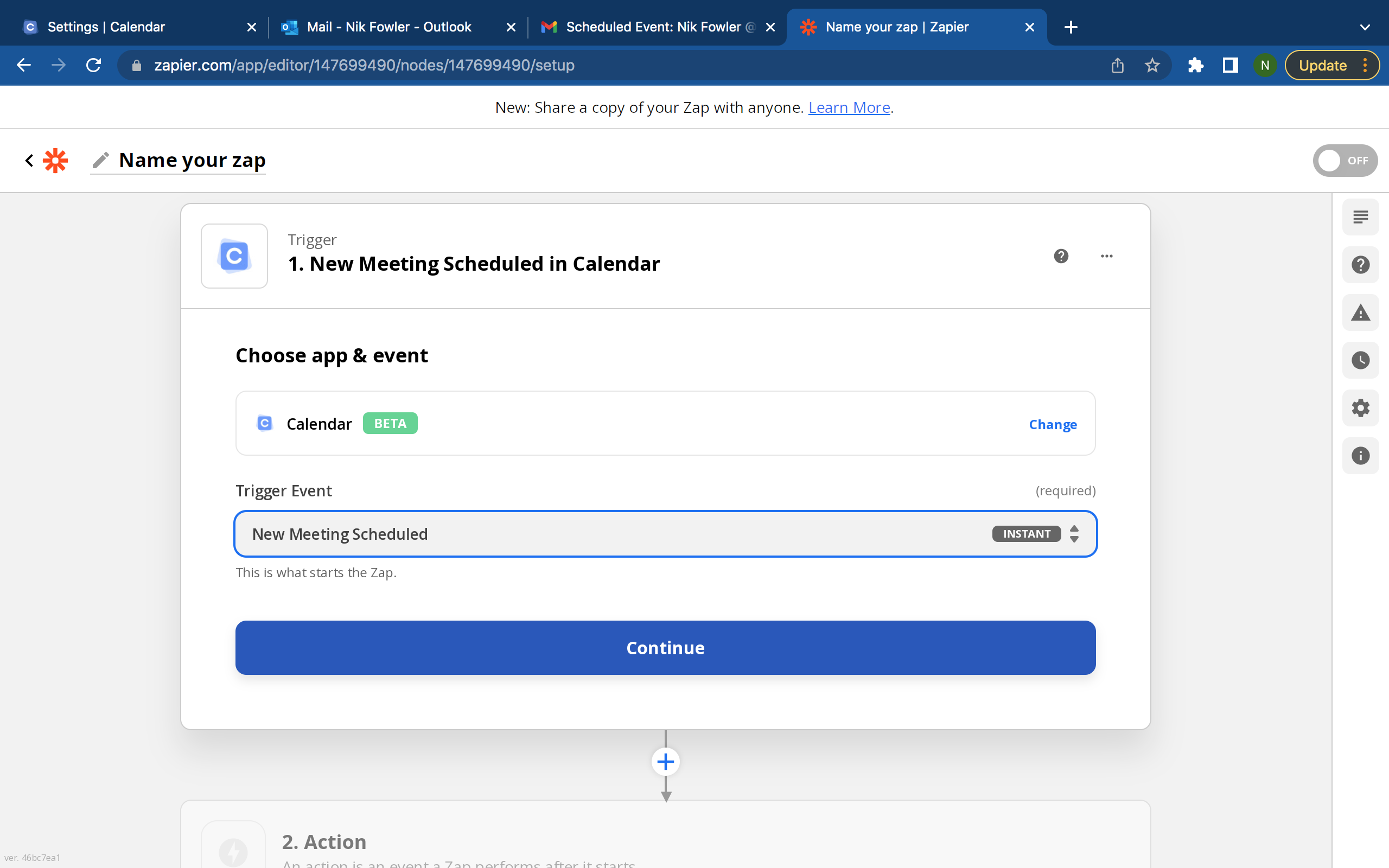 It will then ask for your API key that was given to you in the calendar settings, this is to confirm your account and connect your API's. Copy and paste your key in the field to continue.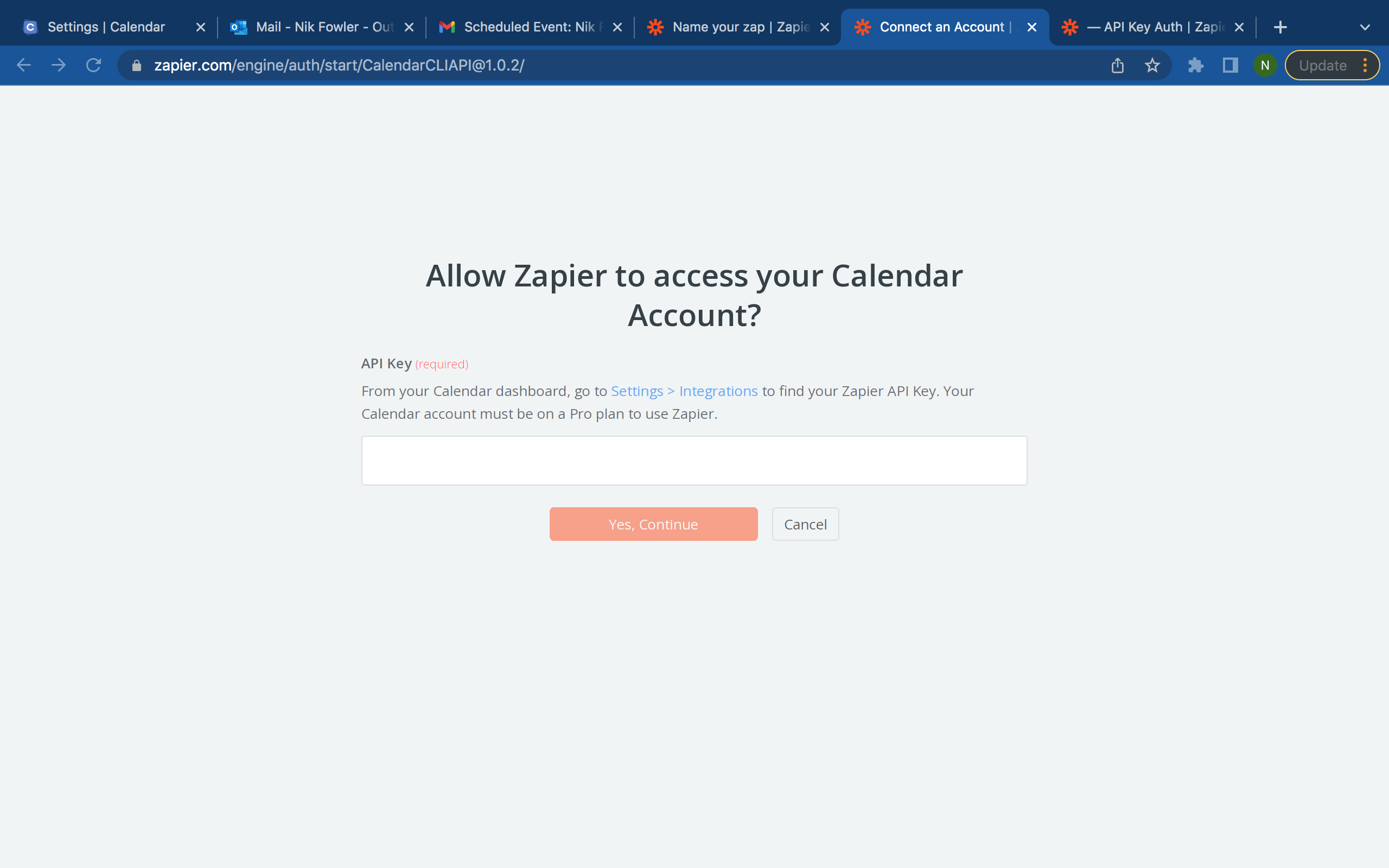 It will then ask you to test your trigger to make sure your calendar account is connected correctly. It should pass with no problem.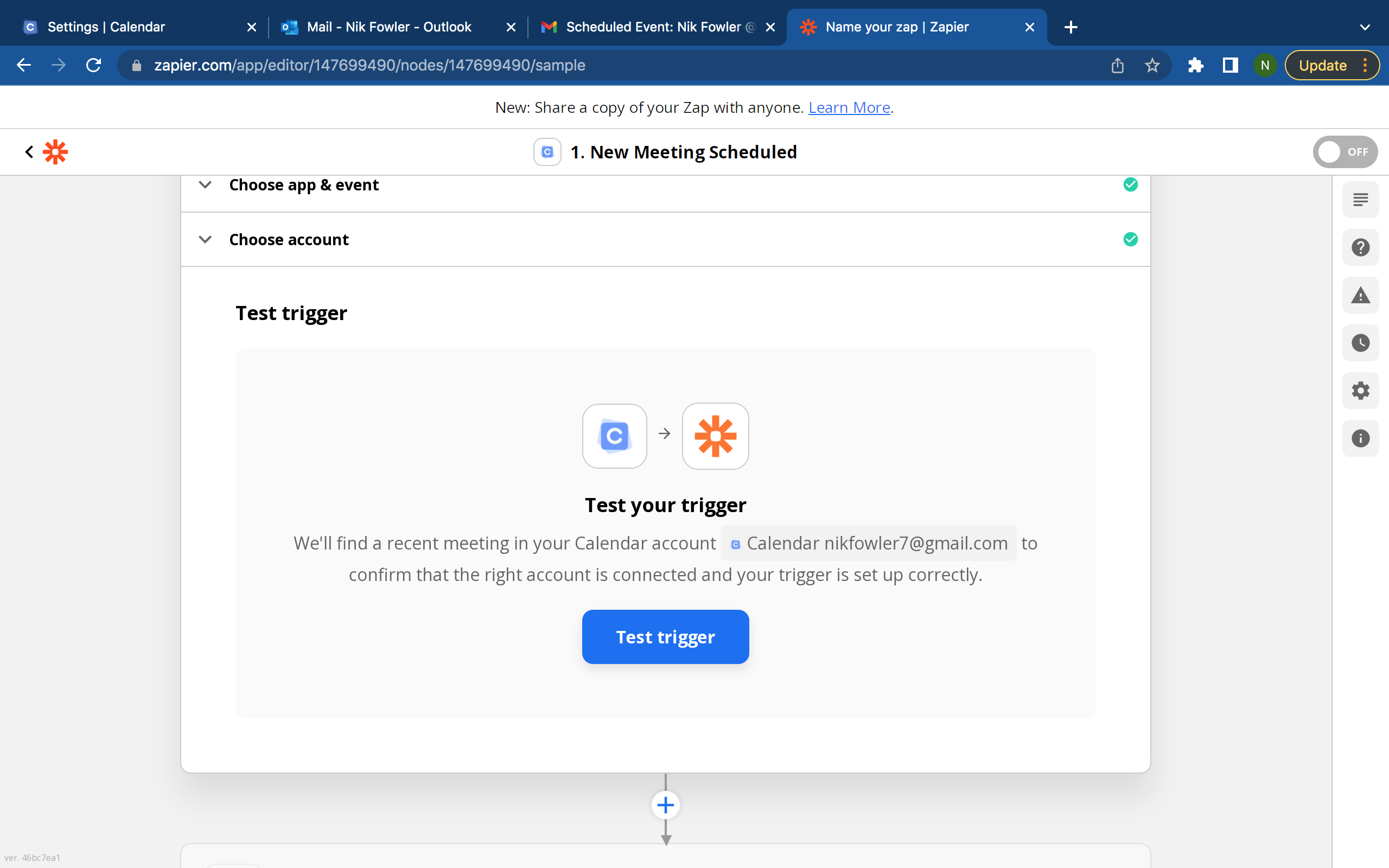 Once your trigger test is completed you will choose which app you would like to connect to, for example in this screenshot we have chosen to connect with Slack.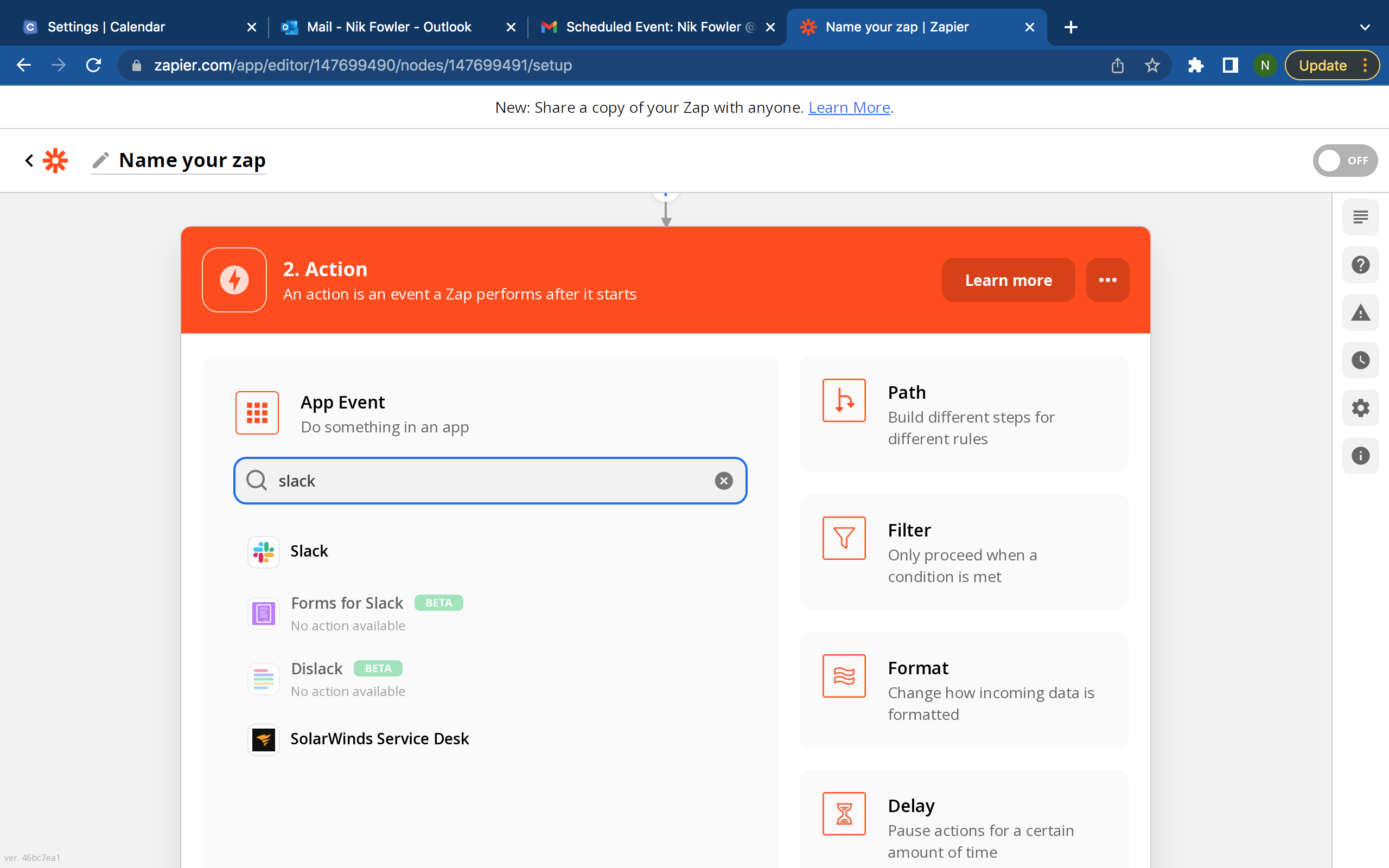 Then, just like what we did with selecting the trigger for Calendar, we will set the trigger for slack. In this example we have set the trigger as send a direct message. Meaning that so far we have the zap set so that when a new meeting is created in Calendar you will get a direct Slack message from Zapier.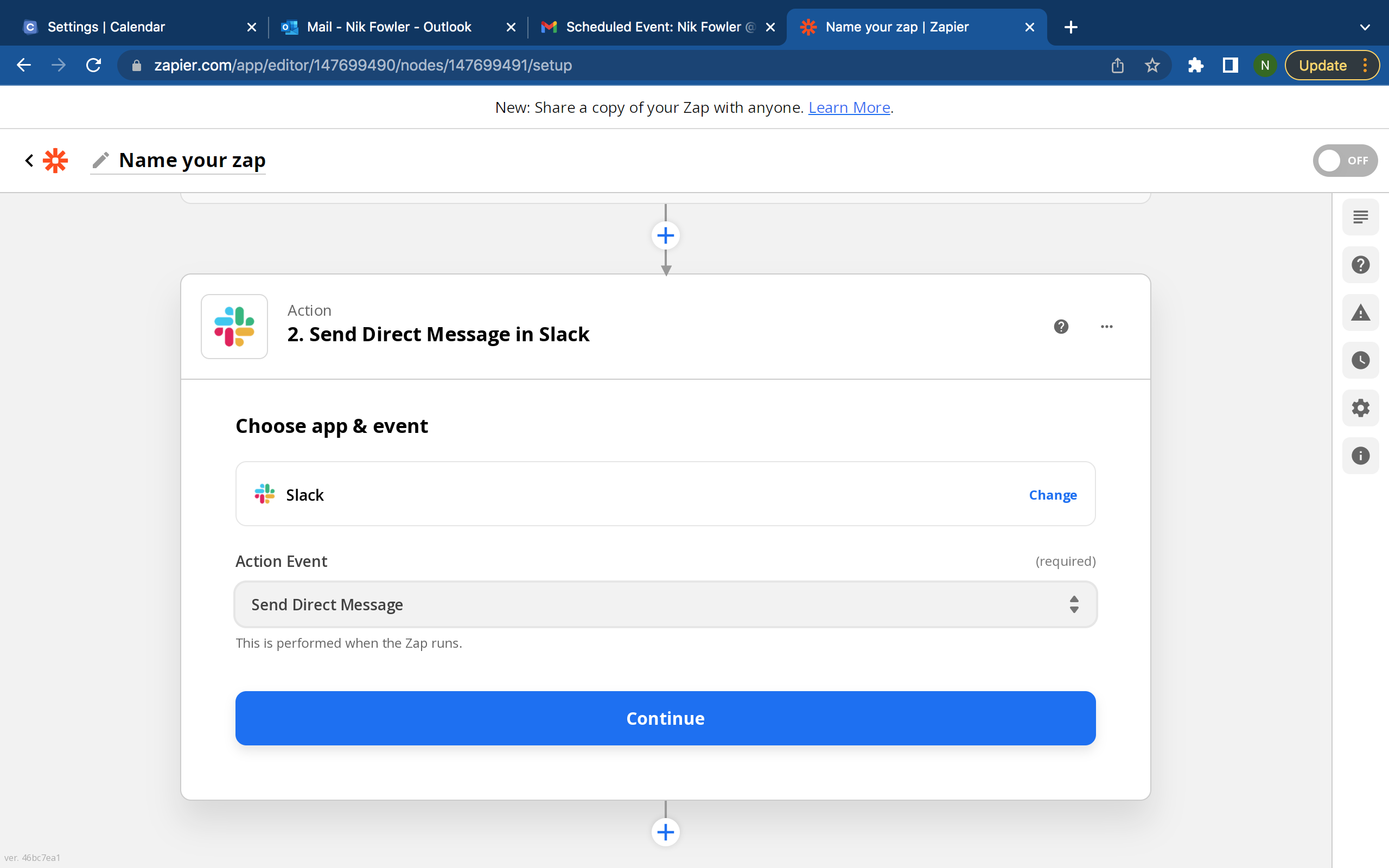 After you have set the trigger you can either add a third app to connect to even more apps or you can press continue where it will ask you some basic questions, like the ones you can see in the screenshot below.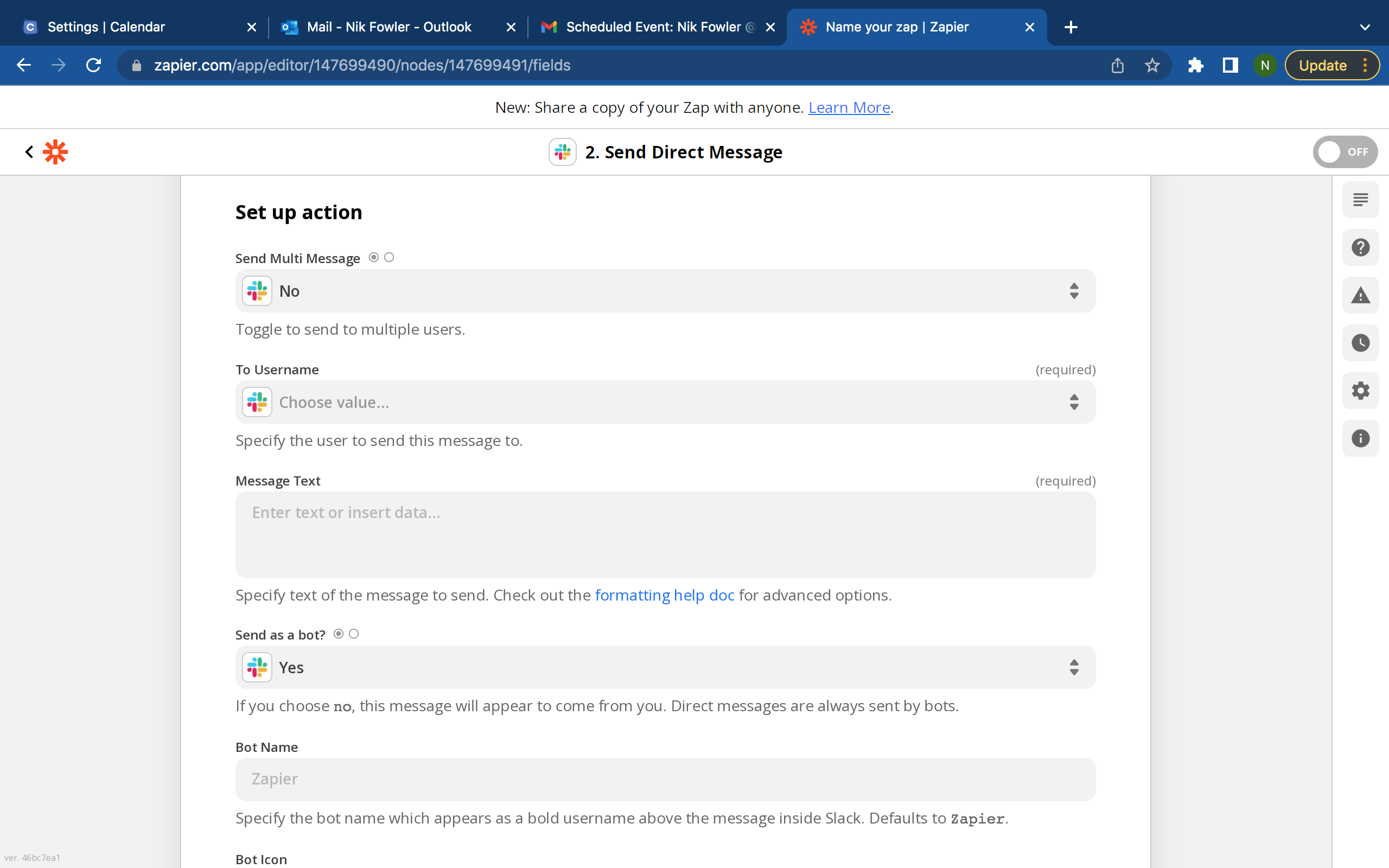 After you finish filling our the required fields you will continue and select test and review or test and continue. After your test it will give you the option to turn on the zap or retest. You can see what the screens look like in the screenshots below. If the test works as you expect it and you turn on the zap you are finished and good to enjoy your now connected favorite apps!