Calendar now allows you to integrate your Stripe account to allow you to collect payments when people book through your time slot links!
You can access the Stripe integration by going into the "Additional Options" tab of any of your time slots. This will be the same place you set your email and text notifications as well as custom questions. You can either create a new time slot and access this or just edit an existing time slot.
The screenshot below shows where you can access the "Additional Options" and where the integration option to add Stripe payments is located. Once you click "Use Stripe to collect payments" a pop up will appear to prompt you to set up the integration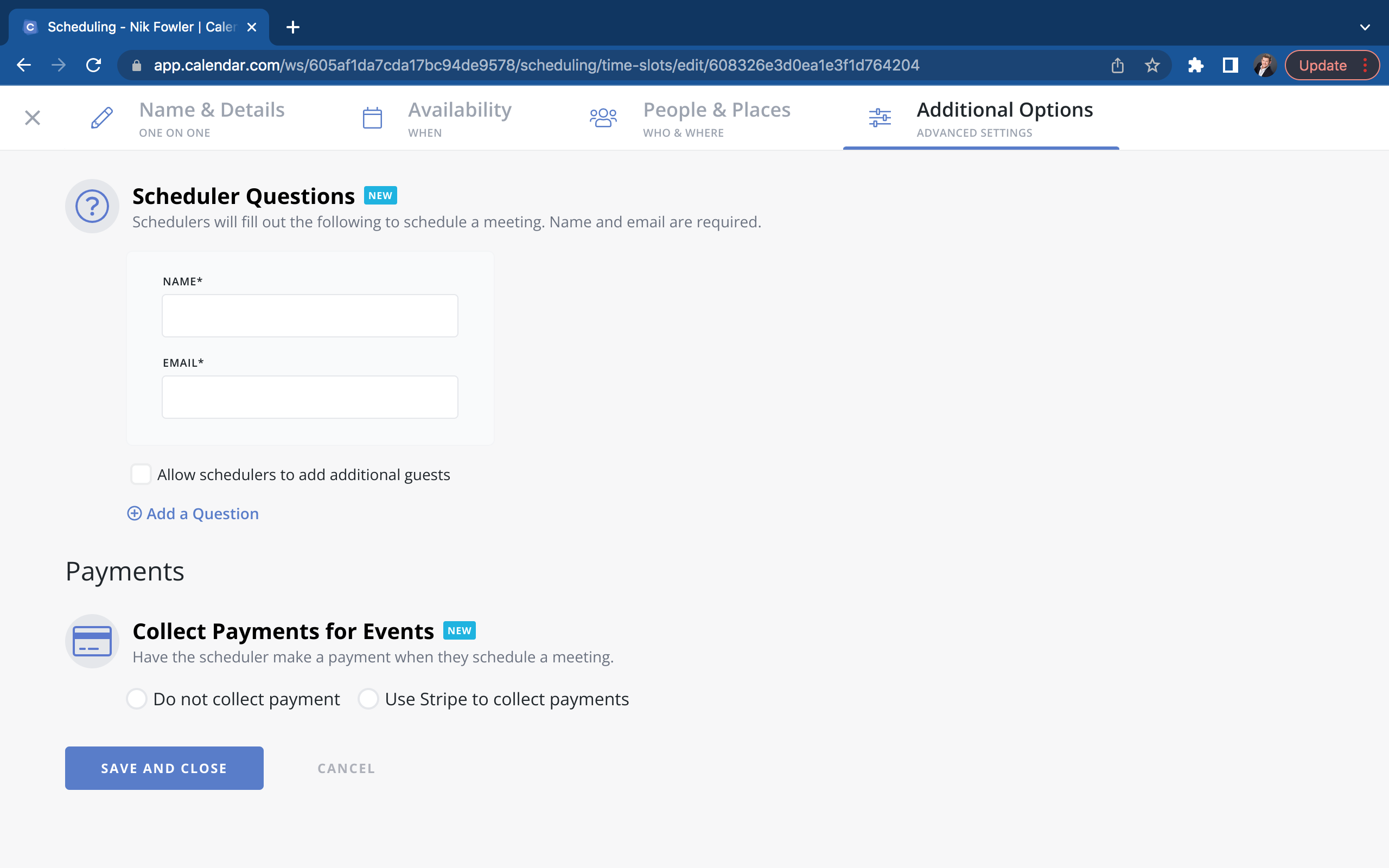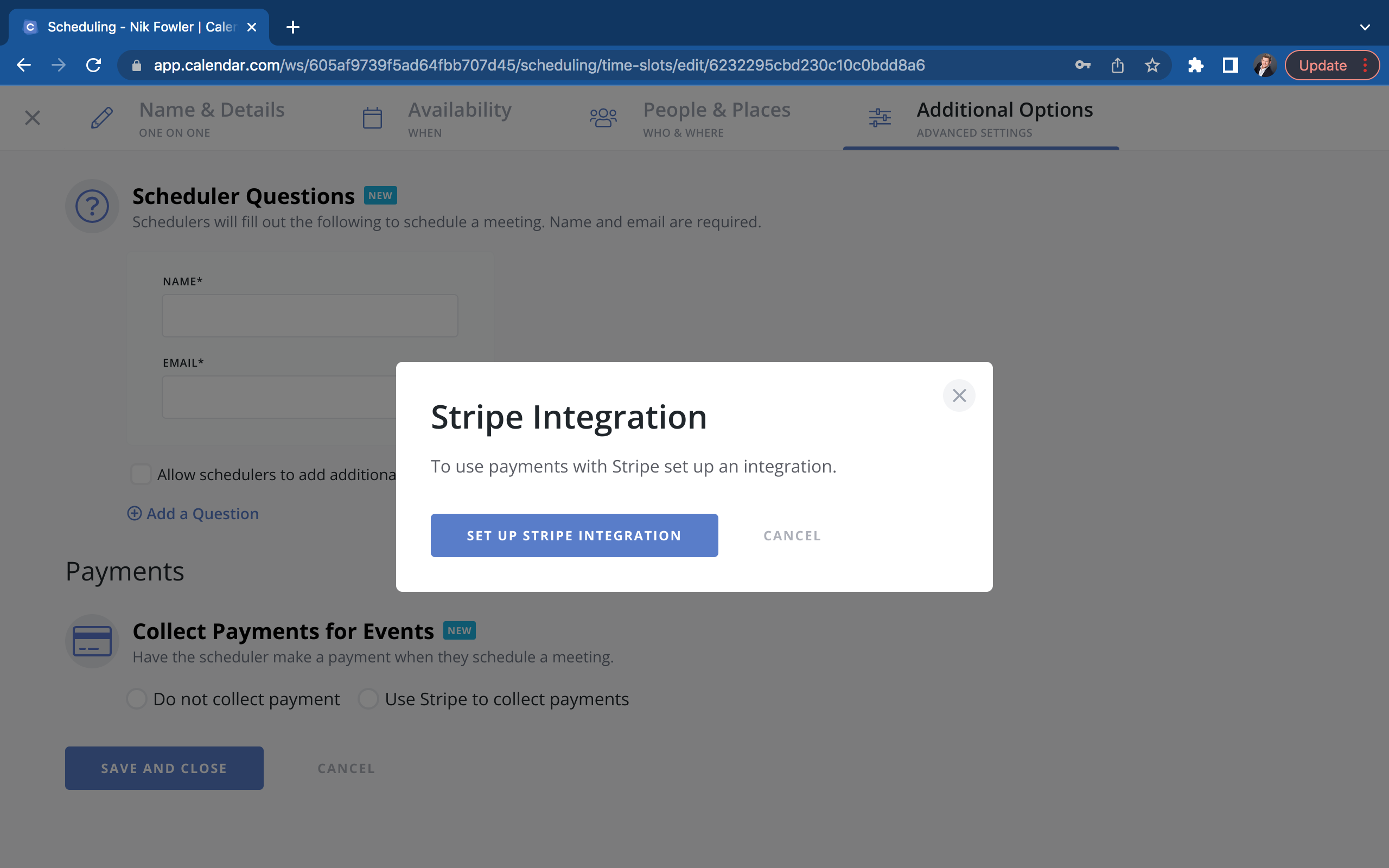 You will then be prompted to log into your Stripe account and fill out your company info, personal info, verify your identity and fill out your banking info. If you do not have a Stripe account there is also a tab that walks you through how to create one as you can see in the screenshot below.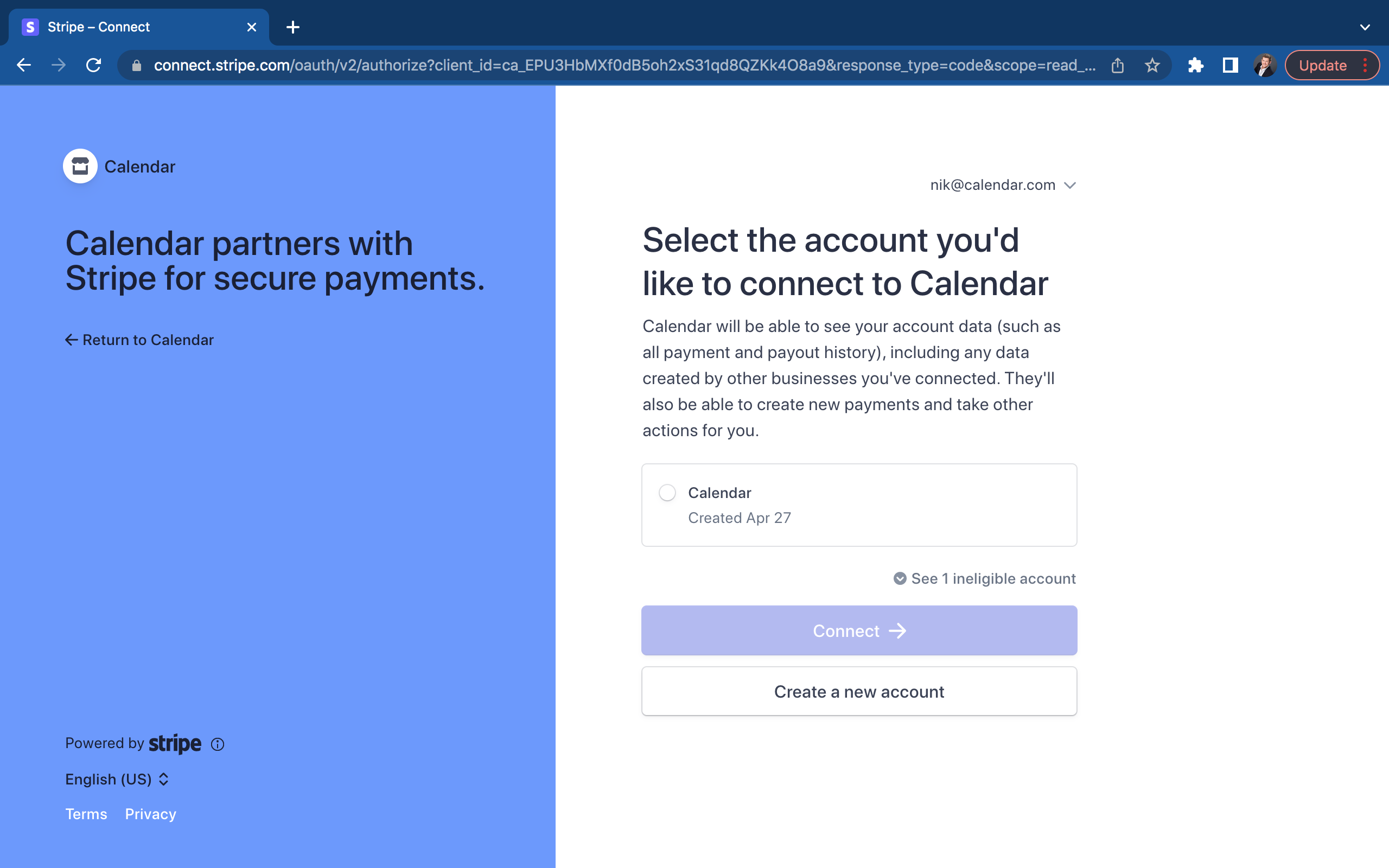 Once you have filled out all of your required info on Stripe you will be directed back to Calendar and shown that you Stripe integration is now connected!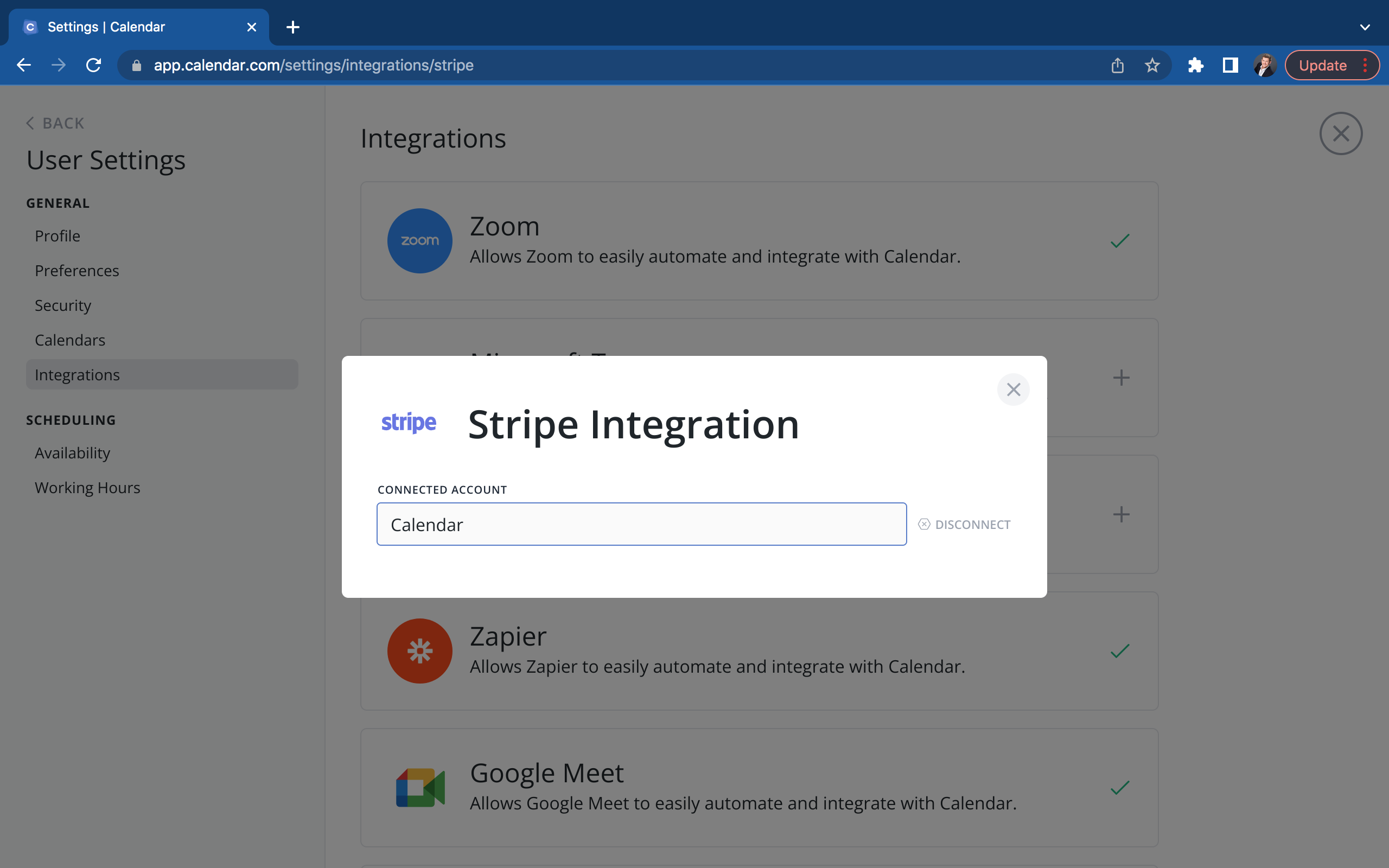 Now when you go back to your "Additional Options" in your time slots and select "Use Stripe to collect payments" you will see where you can add the amount you want to charge for the booking and any terms you would like to add for the person booking to see.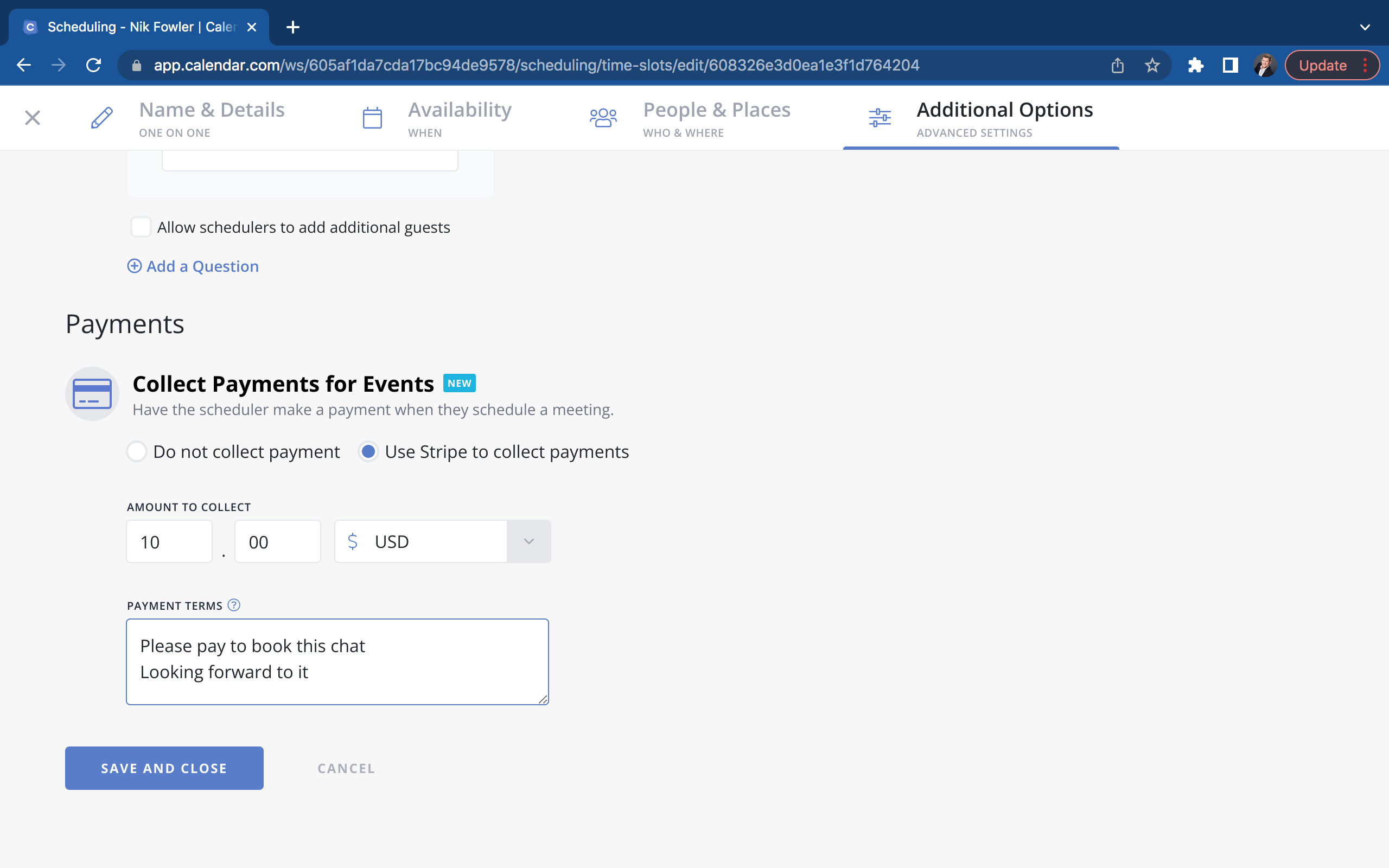 You can now add payments to as many time slots as you like and in the screenshot below you can see what it will look like to someone booking on your time slot.