While you may know how to now create a custom event using our time slot tool, there may be situations where you have a standing meeting each day, week, or month that you need to replicate on your calendar. This help article will show you how you create those custom recurring events on your calendar with the time slot tool.
First, open your Calendar account if it's not yet open on your screen.
On the left side of your screen, you'll see a menu with a choice that says "Time Slots." It's the second option just after "Calendar."
Once you click on it, you will see a box that says "Create Time Slot." The box also has a plus sign. Click the plus sign.
This will take you to a new screen that shows you a number of options that help you customize your meeting time slot.
Here you can name the time slot and write a brief description of what the custom time slot should be used for.
After filling those in, scroll down to the next two options that are shown below.
Here, you can select the available time for this time slot from some existing options or you can create a custom available time option. You can also select where the meetings happen, including remotely, in-person, or both.
Continue to scroll down the page to get to your next set of customization options for this meeting time slot.
Now, you can drag and select the best availability for this time slot on a grid calendar that is provided. Also, note that it will show you what time zone you are creating the time slot in. If the default time zone is not correct, click on "Change" in blue lettering to select another time zone.
Now, you can take that new event, or time slot, on your calendar and replicate it to create your recurring event. Just click on the time slot you've put on your calendar and drag it to all the days and time slots you want to have that same meeting happen again on your calendar as shown below.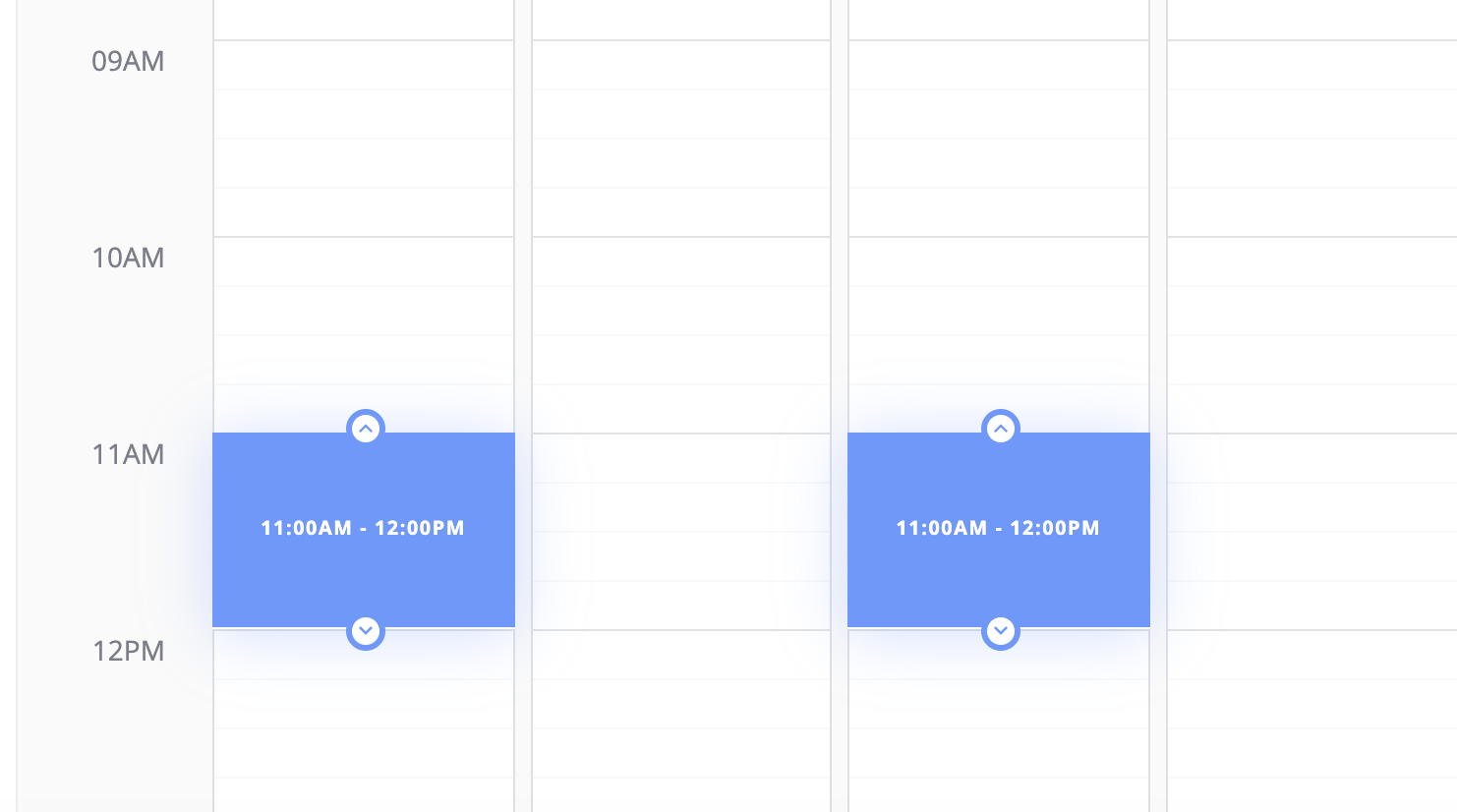 Once you've finished that, then click on the blue button that says "Create Time Slot." If you change your mind or want to make more changes, you can also select "Cancel."
https://calendar2.wistia.com/medias/nk6dz6ir5x