Calendar now allows you to set SMS reminders for meetings scheduled through your time slot links.
You can access and set your SMS reminders by going into the "Additional Options" tab of any of your time slots. This will be the same place you set your email reminders as well as custom questions. You can either create a new time slot and access this or just edit an existing time slot.
The screenshot below shows where you can access the "Additional Options"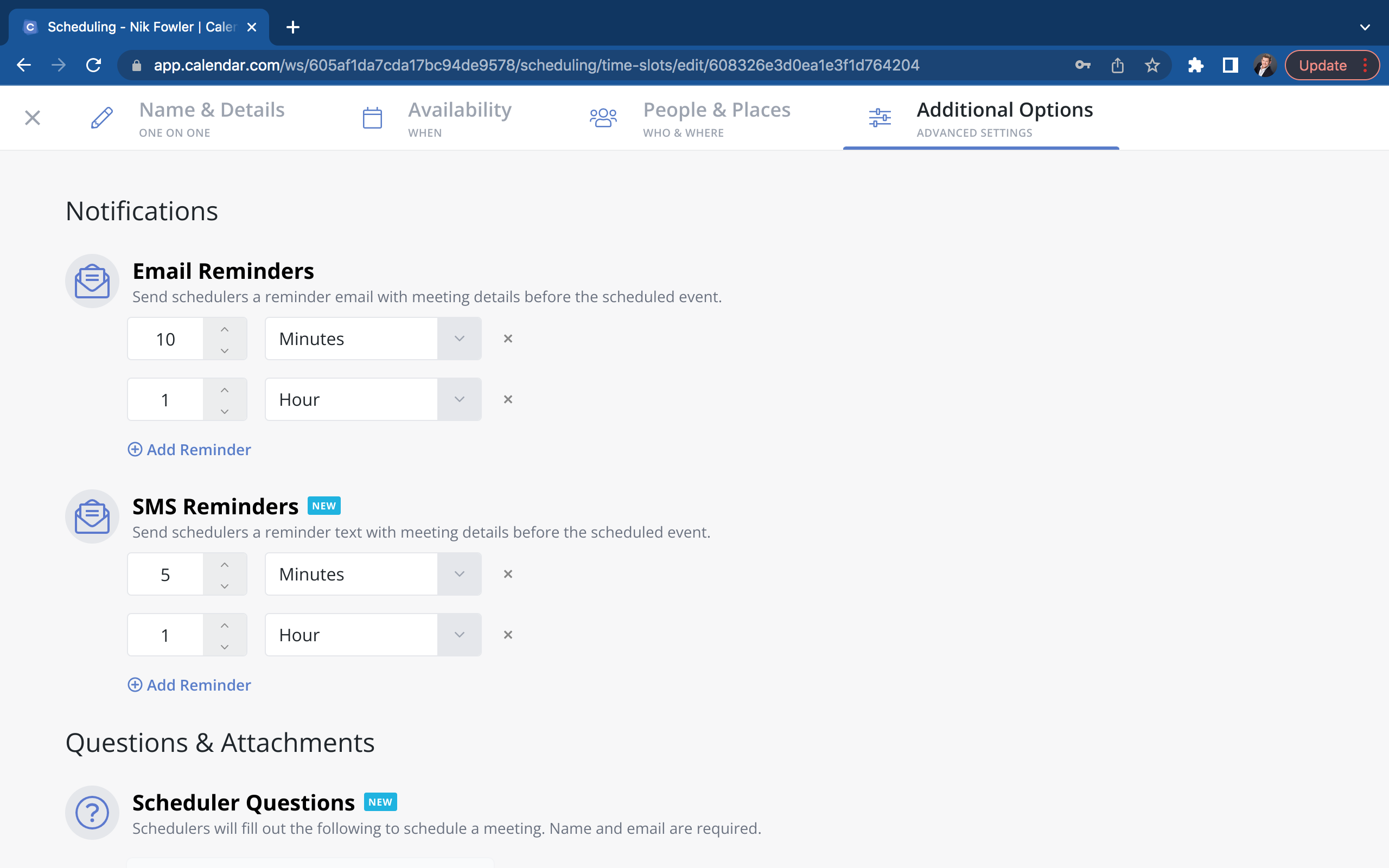 As you can see you can set as many reminders as you want for both email and SMS. The screenshots below show where the person scheduling will put their phone number in to receive these SMS reminders and lastly what a SMS reminder looks like.