To create a team event or meeting go to your workspace and select the Find A Time tool, which is the magnify glass icon at the top of the screen.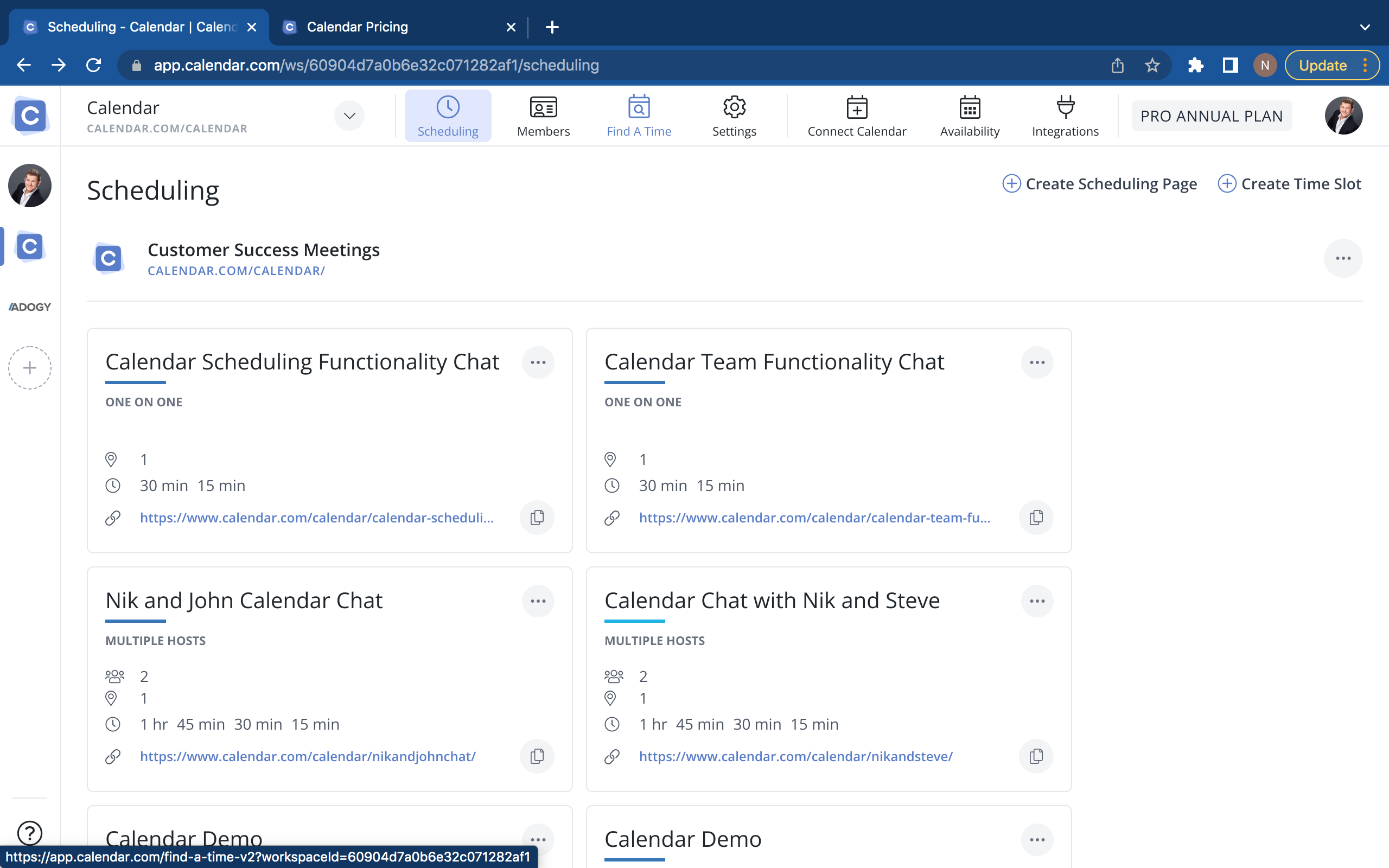 When you click on the icon, the prompt shown below appears: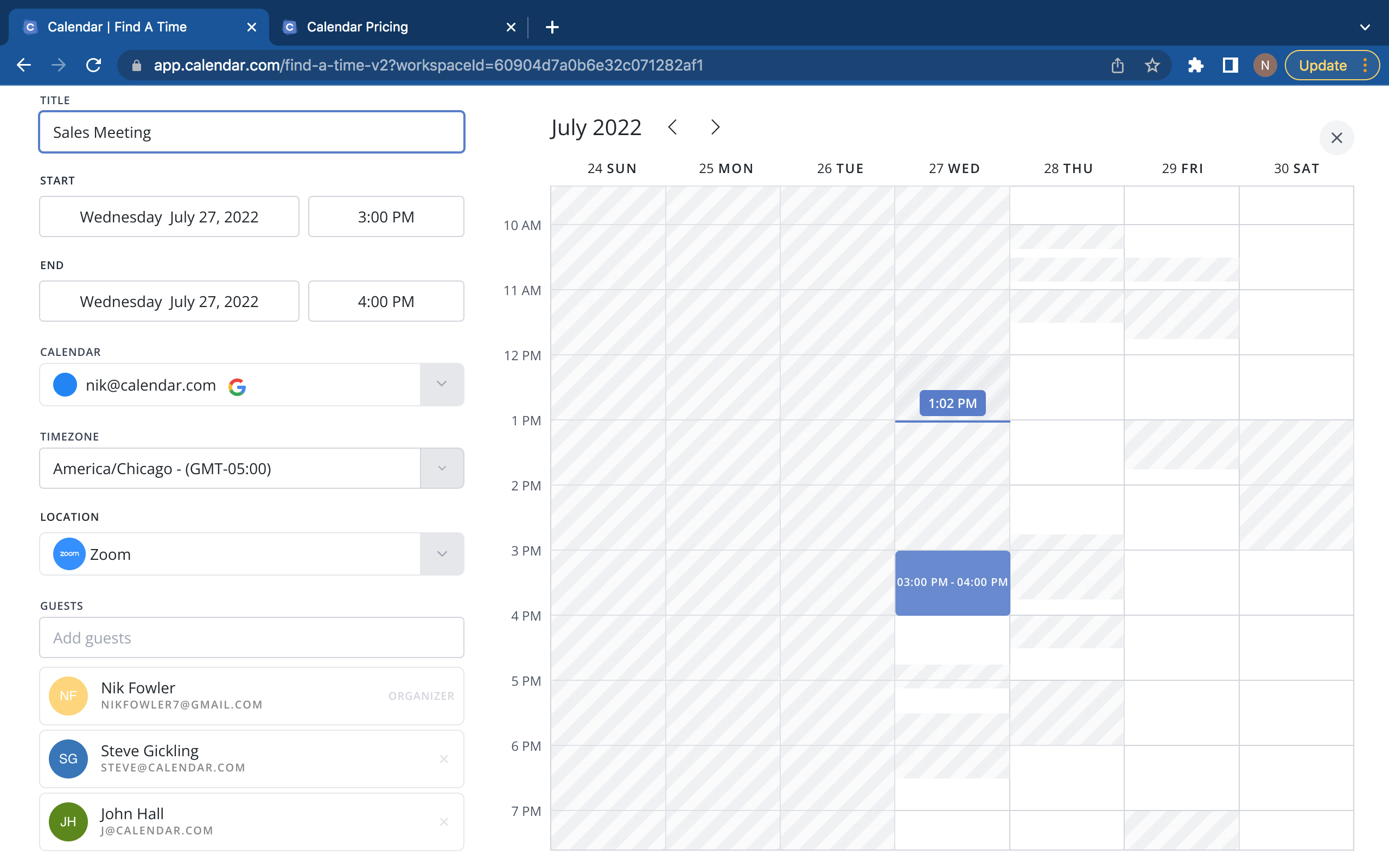 This is where you can add members of your workspace and see everyones availability so you can choose a good time for the meeting. You can also choose the location of the meeting whether its in person or Zoom, Microsoft Teams, Google Meet, or any other link.
Other Ways to Connect
Share the other features that make Calendar such a great solution for time management, including the app for iOS and Android. Your team members can also connect and share their other calendars, including Outlook/Office 365, Apple, and Google. Make sure each team member takes advantage of all this functionality to streamline and automate some of the tasks that go into being part of a team.